Overview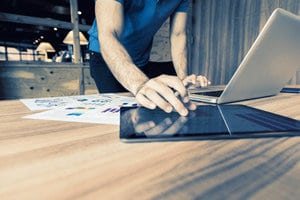 DoubleDome Digital Marketing is an Atlanta, Georgia based Internet Marketing Agency founded in 2000. We started as a custom web design firm with the desire to provide every client large and small with a customized Internet marketing solution for a fair price and the best possible customer service experience possible.
DoubleDome expanded at the request of our clients to a full range Digital Marketing Agency offering Custom Web Design, Ecommerce Website Development, Search Engine Optimization, Paid Ad Campaigns, Web Hosting, and Website Support.
We help every client get the most value from every budget dollar. Serving as a single point of contact for all phases of the web development life cycle, we give our clients the freedom to focus on what's really important to them – their core business.
I just wanted to ping you to tell you that our website looks fantastic. I'm really glad we called you to work with us and I really appreciate your patience. Once we let the "designers be the designers" the process went great. Thanks again for your patience with us!

Ryan McDonald
Our company has worked on custom web design, ecommerce website development and search engine optimization consulting for organizations large and small such as Home Depot, Cox Communications, Adair-Greene McCann, AARP, CNN, Pfizer, Shaw Industries, Boise, Caraustar, Roche, Nicole Miller, Peachtree Planning, Yokogawa Electric and countless others.
Contact us today to discuss your Internet marketing needs. We will provide free consultation and a detailed formal proposal that defines the best possible solution for your organization.