By admin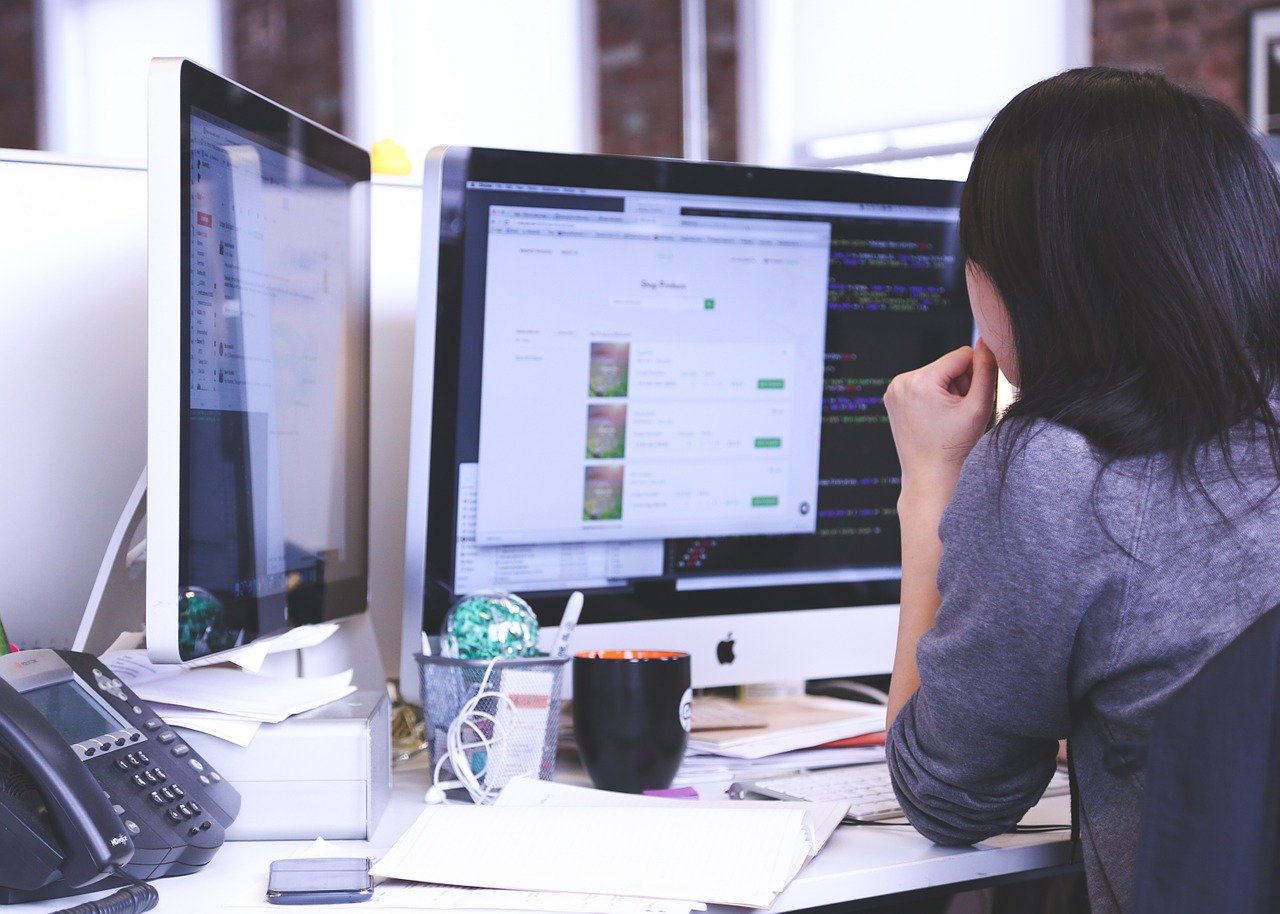 SaaS (Software-as-a-Service) e-commerce platforms like Squarespace, Shopify and BigCommerce have made it easy for entrepreneurs with non-tech backgrounds to start and grow e-commerce businesses on their own. In fact, starting an online store has become as easy as paying for a subscription and building a custom site using a drag-and-drop builder.
So, why would anyone hire a developer when they could build a store themselves? The truth is, SaaS solutions work best for small, relatively new businesses; as a business grows, so does its complexity of operations and demand for additional time and resources. An ecommerce website design can bring vast knowledge and experience to help just about any business thrive online. Here are some reasons why hiring a developer is still a good idea.
1. Custom Designs/Experiences
Since most stores use the most popular free and paid themes available, standing out from the crowd becomes challenging. By hiring a web designer and a developer, or better yet, hiring a developer with a design background, e-commerce business owners can create aesthetic, custom shopping experiences that attract and engage their customers.
2. Adding New Integrations
As a business grows and its e-commerce platform of choice evolves, adding new features becomes more problematic; new integrations could break a site if not installed properly. Most developers have comprehensive knowledge of the best integrations and how to add them.
A good developer will assess the implications of adding a new feature and test it in a risk-free environment before uploading any updates. This gives the owner a chance to see the new features before publishing while mitigating the risk of a broken site.
3. Expanding To Different Platforms
Did you know 61% of online shoppers expressed interest in using AR and VR technologies to visualize how different clothes fit them? In comparison, 54% consider it a viable way of shopping for furniture and household items. After conquering all mainstream platforms, an entrepreneur might decide to take the omnichannel approach, i.e. reach new audience segments by expanding beyond traditional web platforms.
With the right developer, an e-commerce business can expand to other platforms, including mobile apps (Android and iOS), VR (Virtual Reality), social media commerce and AR (Augmented Reality). Expanding to new platforms can help an online store distinguish itself from the competition, tap into new customer segments and drive more sales.
Grow With the Right Development Partner
Whether you plan to start a new business or have a running online store, hiring the right developer can help you overcome existing challenges and any issues yet to come. Hiring the right development partner will let you focus on managing your business while they handle the technical side of things.