All industries must know how to leverage different PPC platforms stay competitive to gain an edge over others in the business. One of the primary challenges marketers face is how to go against the competition and engage with your audience at the same time. Rivals that have a more permanent presence have an advantage because they have more resources at their disposal. Customers need to see that your business is reliable and one of the best in the industry because you want to maintain a meaningful relationship with them. Your goal is to stay new, fresh, and relevant, so customers don't forget about you.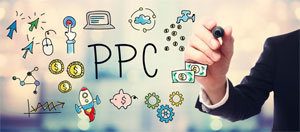 One way to drive clicks is through pay-per-click (PPC) advertising. Companies gain more control over their advertising and marketing because they only need to pay for ads when a user clicks on them, resulting in lower advertising costs with a greater conversion. The change allows smaller companies to compete with those who dominate the industry. Here are five ways PPC platforms can help to connect with your audience.
Set specific goals on your PPC Platforms
Customize your PPC campaign with controls to align with the goals of advertising. Select ad words for PPC carefully, and establish your goals before starting a campaign. You'll get results faster if you know where you're going and how to get there.
Control market spending
PPC helps save money in your advertising budget to give you more control. You can set specific spending caps to ensure you don't go out of your budget restraints, and specify criteria to only display ads to those likely to engage. Focus on creating an effective Adwords management campaign.
Timing is everything
PPC only shows your ads to individuals in specific areas who type in particular search keywords. Visitors are already interested in your product when they click on the ad. Capturing initial interest is half the battle. Select the right time on someone's journey to buying a project to display your ad, so they engage at the right time.
Get results
PPC isn't focused on spending more money for conversion. The focus of PPC advertising is to create relevant ads that appear when customers need them. This puts small organizations on the same level as larger ones with more room for marketing strategy.
Obtain data
Track real-time statistics and analytics. Take control of your spending and focus it on your niche audience. Select the right PPC platform to help you get the best value for your money while maximizing your exposure.