A large part of digital marketing is measuring statistics to know how successful your efforts are. It's essential to know your leads, sales, and reservations online are being accurately measured to ensure success in the long-term. Something worth mentioning is Intelligent Tracking Prevention, which can affect how conversion is rated in the Safari web browser.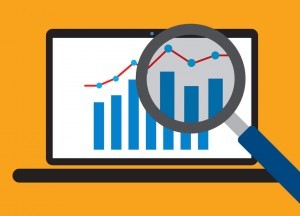 You'll want to keep your website tags up-to-date to get accurate statistics on your conversion rate. It will be difficult to gauge how effective your marketing is if you don't update your tags.
Staying Visible
There are numerous ways to measure your site's conversation rate. The best options depend on using efficient site-wide tagging, which consists of tags applicable to all pages on your site. This keeps your page up-to-date and gives you an accurate measurement of conversions, which is useful information for PPC management services to analyze. If you are looking to update your site tags or are looking for an alternate way to tag your site, continue on:
Link your Google Analytics and AdWords Accounts
If you're currently using Google Analytics to measure engagement on your website, consider linking the two accounts together. Measurements of conversion will be more accurate once the two are connected, making it easier for a PPC company to get an accurate portrayal of whether conversions are occurring or not. This applies whether you're using the global site tag (gtag.js) or the analytics.js tag.
Utilize the Global Site Tag (gtag.js)
The new AdWords experience introduces updated conversion tagging. The global tag supports tagging for AdWords and Google Analytics with a single tag. DoubleClick product support is also on the way. Using the global tag on all pages of your website allows you to collect conversion data. The basic process consists of navigating to the conversions section in AdWords manager and ensuring that you install it on each page. Then you'll need to put event calls on all of the conversion pages using the instructions provided by AdWords.
Google Tag Manager
People who use Google Tag Manager don't need to make any changes to their pages. They only need to add the conversion linker tag while in the Tag Manager Control panel. Set it to run on each page for accurate conversion statistics. If you're not currently using Google Tag Manager you can implement the global site tag and then update at a later time to Tag Manager if you want. If you're currently not using Google to manager your website, consult with your vendor to determine if your solution is accurate for measuring conversion within the ITP environment.