Half the money I spend on advertising is wasted; the trouble is I don't know which half. John Wanamaker
Your Atlanta PPC marketing services can mean the difference between an online marketing campaign that moves and one that is stagnant. Unlike other kinds of online marketing techniques, the pay-per-click model gives you a chance to increase your visibility on the major search engines immediately. You can combine it with your other search engine optimization efforts under the larger umbrella of search engine marketing (SEM), giving your business reach that it would otherwise never have.
In order to have the best pay per click campaign possible, you need to understand the art and the science behind choosing the correct keyword phrases to advertise under. Most of the time, a small business will not have the manpower to create this campaign and run a business day today. This is where the dedicated experts at DoubleDome come in.
When you do business with DoubleDome, you will immediately find that your marketing campaigns will have an added punch that you simply cannot get anywhere else. PPC management is all about one thing – Driving traffic and leads to your website with the most effective use of your marketing dollars.
Hire DoubleDome Atlanta AdWords Consultants For Your Online Marketing Campaign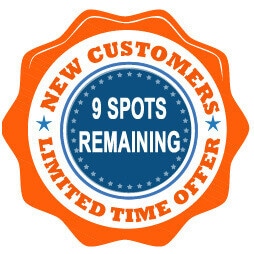 PPC campaigns can be quick to configure, quick to pick keywords, quick to set budgets and QUICK to spend money. The catch is there are many different settings and elements that can mean the difference between a successful campaign and just throwing money at a marketing channel.
DoubleDome has a time-tested process of developing and managing PPC campaigns. Here are a few of the deliverables our Atlanta Adwords Consultants provided to every PPC client.
PPC Management Deliverables
Keyword Discovery and Selection
Ad Text Creation
PPC Ad Creation & Submission
Conversion Tracking
PPC Bid Monitoring
PPC Budget Management
Continuing Campaign Improvements
Help with Optimizing Landing Pages
Atlanta PPC Marketing Service Details
Keyword Discovery and Selection
We will determine the best keywords for your campaign. Selecting keywords that have the highest search volume. Keywords that are considered high-quality prospects. Unique keywords that have niche targets and lower competition to help your budget go farther.
Ad Text Creation & Submission
Ad messages are what get customers going to your website. We develop multiple ads for each ad group to drive traffic and gain high-performing click-thru rates. We test each element of an ad to ensure it's effective. We develop PC and mobile specific ads that speak to each type of visitor and continue a process of improvement over the campaign life-cycle.
Conversion Tracking
With so many keywords and ads going, we review detailed analysis about the ones that are successful and the ones that need to be modified. We run campaigns with your stated goals in mind. Click volume or conversions from site visitors to sales leads are critical to knowing the success of your PPC campaign. We set up the campaign and you site to work together to delivered detailed conversions and calls credited to the AdWords campaign so you can know your ROI.
PPC Bid Monitoring
Every keyword has a bid price. This is the price someone is willing to pay to have their ad show up on the first page of Google. These bids fluctuate over the day as competition moves in and out of these auctions. DoubleDome focuses on optimizing these bids to gain you excellent ad position while not overspending or underspending on the keywords that drive traffic and leads to your website.
PPC Budget Management
Google AdWords budgets can disappear in an instant if you don't know how to develop and manage your campaigns. From setting the daily spend to the maximum cost-per-click, we take care of it all. Once campaigns are running, it's even easy to waste budget through "helpful" recommendation messages on additional keywords and ad groups to create. These changes can take your campaign away from the carefully crafted keywords and ads necessary to have a well-performing Adwords campaign.
Continuous PPC Campaign Monitoring
We will monitor your PPC campaign in order to improve it consistently. We monitor your campaign constantly to ensure all ads are working, all keywords are performing, all Google messages are acknowledged and resolved. We never just "set it and forget it." We deliver professional PPC management to ensure we develop long-term relationships with every client.
Continuous Campaign Improvements
After all of the analysis, we will give you real and valuable suggestions on how to improve the campaign. From Expanding keyword targets to flexible budgets to account for seasonality. Each Atlanta AdWords Consultant has a vested interested in your campaign's success to ensure you're a client for life.
Optimization of Landing Pages
Google cares about where the ad will ultimately lead one of their searchers. AdWords is set up to evaluate the keyword in relation to the ad and the website where it points. From this each campaign gets "quality scores" and each keyword's position is influenced. You can't simply out-bid the competition to show up at the top. DoubleDome can advise on the pages you send these leads to, or provided web design services to ensure you're website is doing everything it can to capture the visitors being sent.