DoubleDome Web Design – An Atlanta Web Design Company That Builds Great Looking Websites that Attract and Engage Customers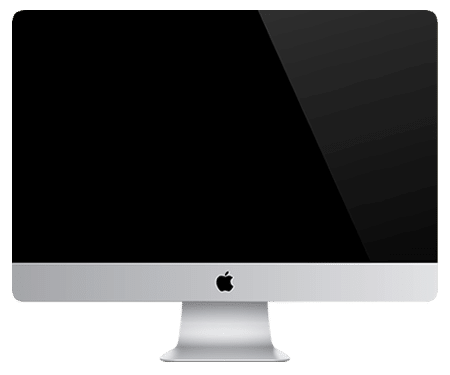 You are likely here because you need a website. If you're in the early stages of researching website designers, you're probably concerned about how an Atlanta web designer can interpret and reflect your brand and company's message, and if the designer will truly understand what your business is about. Most importantly you're scared of hiring a designer that may design you an ugly website.

We've worked with several business owners at different stages of their business. Either they have a new business and need a website, or their existing business has grown and they want a new website that looks more professional and more custom to their business's needs. Sometimes we hear from businesses that are working with a web designer that doesn't understand what their business is about, or the designer speaks in web Greek and the business owner can't understand the designer, which can be very frustrating.

DoubleDome Digital Marketing has worked with hundreds of business owners and marketing teams that contacted us because they needed a website for these and several other reasons. Businesses look to DoubleDome for a custom website design that fits their budget, reflects their vision, supports their brand, and meets the needs of the business and its customers. We're small business owners ourselves and can relate to businesses like yours!

The team at DoubleDome genuinely enjoys talking to our clients about the web design process, how a great looking website can reflect their brand and help their business grow by getting more engaged website visitors! Clients have told us they appreciate working with our Atlanta web design team because we take the time to understand their business goals and their customers and can incorporate the needs of both into a great looking, functional website.
What do your website visitors want?
Your website is often the first impression your customers and potential customers have of your business. Online visitors and searchers are smart and aren't going to call, email or pay just any company they find on the web. To stay competitive, you must give your visitors what they are looking for, and more!
When someone visits your website, they likely have a problem and are looking for a solution. If they find that your business offers the solution, they will want to learn more about your products or services, and more about your business! Some of your competitor's websites may or may not make it easy for visitors to find the answers they are looking for. That's where your website can stand out from the crowd by making your visitors feel warm and comfy.
How often have you visited a store where a sales associate happily and eagerly helped you find exactly what you were looking for right away, and told you about the company or the features and options available for the product or service you were interested in? Your website should do the same thing for your online visitors!
You may have experienced the opposite too. You may have visited a store and couldn't find any help, you couldn't find what you wanted, and had no idea which of the options available to you would work best for your needs? You likely didn't return to that store or purchase anything. If your website experience is like this, you are probably losing business or customers. Your website should cater to your visitors and help them easily find what they are looking for.
Show visitors how your company's products or services relates to them and their needs.
Clearly tell visitors how your service or product can help them or solve a problem.
Give visitors a reason to contact you.
Make it easy for visitors to contact you.
Give your site visitors what they want! Not all business owners or marketing team members are creative. Thinking about tactics and strategies to engage website visitors and conceptualize an effective website design that is memorable can be very challenging. Give yourself a break and speak with an expert about your website needs.
Starting a new business, and now you need a website?
If you own a business, you probably already know you need to market it online. Having a website for your business is just as important as having a business phone number and an open sign in the window of a brick and mortar store.
You have several options to choose from, and you probably have more concerns.
Is a custom website in my budget?
Will a designer understand my brand and vision?
'I don't know what I don't know.'
What do I need to include on my site?
Will I be able to make updates, and if so how difficult will it be for me to do?
Will my customers like and be able to find my website?
Starting a new business is a lot of work (this is an understatement) because there are so many things to think about and do. The to-do list is exhaustive! The learning curve for designing a website that will attract and engage your customers is very steep. Trusting your website and Atlanta web design project to experienced professionals can reduce your stress, answer all of these questions and more and give you the time to focus on your many other business needs.
We appreciate the work you and DoubleDome did in getting our website up and running. We didn't understand the first thing about what goes into web design (and frankly, didn't want to learn), and you did a first rate job of assessing our needs. You literally built what we imagined in our "Mind eye".

Phil LaFave, Owner, L.A. Business Communications
Have a website but need a new site that is more custom to your needs, and that looks AWESOME?
Several of our clients had a website before or were already working with a designer when they initially contacted us. When talking to new clients, we regularly hear versions of the same story. Here are the top five.
I'm frustrated with my current designer because they don't communicate with me.
My former web designer didn't understand my business goals.
I'm currently working with a web designer, but the designer can't develop what I want.
My website doesn't work the way I want it to and I require more features.
I hired a designer for a previous website, but the designer was speaking in geek, which is not a language offered in high school courses. I couldn't understand anything they said!
The team at DoubleDome has been around the "interweb" block, and have redesigned and designed websites for hundreds of clients, many of which we've helped ease these common pains and concerns. Our clients regularly tell us how pleased they are with our team because they receive a smooth design process, communication and a GREAT looking website!
White Electrical has just completed a website redesign with DoubleDome, and we are very pleased with our choice. The process was smooth, and any questions regarding format, function and appearance were discussed openly and informatively. The final product was completed ahead of schedule, and our budget was not exceeded!

Tom Doyen – White Electrical
Why do I need a custom website? Isn't it expensive?
While there are several low-cost template website designs available, a custom website appeals directly to your customers and their buying patterns and is a direct reflection of your brand. Custom sites that are tailored to your business needs and your customers help increase traffic, retain online visitors and increase sales. Customers visiting a website that looks similar to other websites tend to leave to find a site that appeals to them. You can't afford not to tailor your site to your customers. DoubleDome custom web design packages are affordable and fit most budgets!
To compete, a website should:
Solve a visitor's problem
Clearly and honestly tell your story
Give prospects a reason to contact you or make a purchase
Have a strong initial impact, be memorable and easy to use
DoubleDome has been an Atlanta Web Design Company since 2000. We've helped businesses compete online with great looking and functional websites. Our designers are seasoned web professionals building the best solutions for a lead-generating, money-making dynamo that communicates your message clearly, captures attention, and drives revenue to your bottom line.
Atlanta Web Design Company, Atlanta Web Designers
DoubleDome Web Technologies is amazing. With their web design, SEO, and Google AdWords knowledge, expertise and creativity they have completely helped me grow my business. Plus, their attention to my needs in a timely manner goes a long way. I can't say enough good things!

Donnelly Davidson, President, Three G Marketing