Free WordPress Website Speed Test
Enter your URL and destination email for report delivery.
Valid email required to receive PDF report
Example WordPress Site Speed Test Results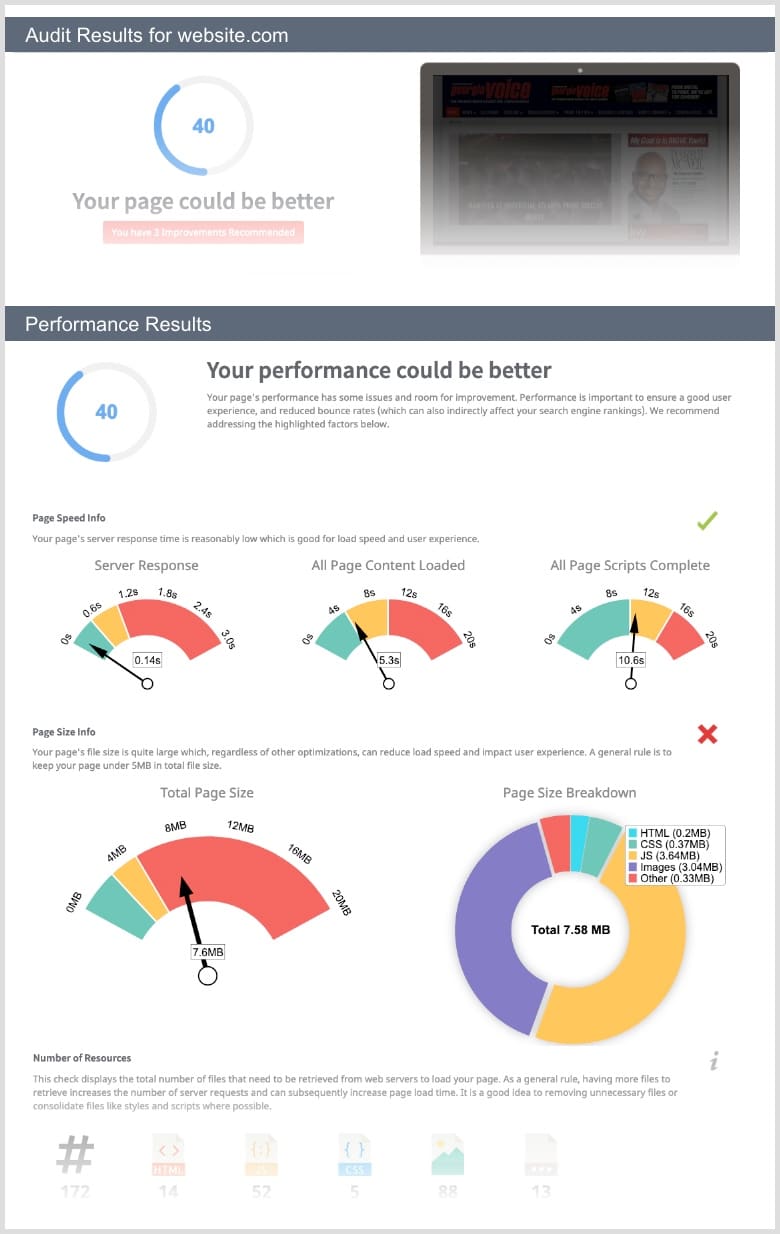 DoubleDome Website Speed Audits evaluate the performance of a page on both mobile and desktop devices, and provides suggestions on how that page may be improved.
At the top of the report, the audit provides a score which summarizes the page's performance. This score is determined by collecting and analyze data about the page. A score of 90 or above is considered good. 50 to 90 is a score that needs improvement, and below 50 is considered poor.
The scan evaluates the following:
Server Response
All Page Content Loaded
All Page Scripts Complete
Page Size Info

Total Page Size
Page Size Breakdown

Number of Resources

Total Objects
Number of HTML Pages
Number of JS Resources
Number of CSS Resources
Number of Images
Other Resources
JavaScript Errors
GZIP Compression
Optimize Images
Minification
Deprecated HTML
Inline Styles