By Jim Clanin
One of the best tools marketers can use to increase sales is psychology. Understanding how shoppers think when they are looking at your products will help you develop a plan to make their choice simple. Below are five psychology tactics you can implement in your marketing strategy for your ecommerce website.
Reciprocity
It's a natural obligation we feel that when someone gives you something, you feel compelled to give something back in return. For example, have you ever gone to the local farmer's market and ended up with a package of handmade caramel or pickled asparagus to take home because you felt obligated since they gave you a free sample?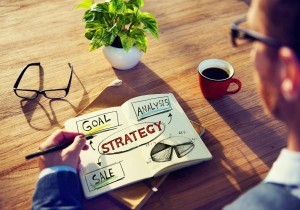 As an online retailer, you can use the reciprocity tactic in a number of ways including:
Give a trial size version of your product. In exchange you'll get the customer's email address for future marketing.
Offer a free gift alongside a purchase.
Provide a 30-day free trial. If the customer is not satisfied, return with no questions asked.
Offer something non-tangible such as a free eBook or usable templates.
Commitment
When you've done your part to make a great offer for your customers, your customers will feel a sense commitment to come back for more. For example, if your return policy is easy with no questions asked, the customer prefers to purchase from you instead of another retailer. This is one of the reasons why Nordstrom and Costco are preferred over their competition.
Personal Connection
Customers are more likely to say yes to making a purchase if they make a personal connection with someone at the company. This is why choosing your customer service team is such an important priority. Also consider telling your company story on your website or make it part of your brand.
Other less "personal" personal connections include:
Using models people can identify with. Your models should look more like everyday people than supermodels.
Utilize social media to your advantage by encouraging your customers to share their recommendation of your product to their friends.
Prove It!
Customers don't just want your word for how great your product is. They want to know what other people think. Have you gotten good press from a journalist or famous blogger? Display it on your website and post it on social media! Do your customers rave about your product? Put their quotes on your website and ask for online reviews!
Scarcity
People are highly motivated to make a purchase when they think the product may not be available much longer, or at a certain price. Make sure your sales are marketed loudly; displaying how much time the sale will be available. And be sure not to let your sales linger on for too long. Also, be sure to show customers when your inventory is running low. For example, if you only have 5 pink scarves left, let your customers know so they have the opportunity to make the decision immediately.
Do you need help implementing some new marketing tactics on your ecommerce website? DoubleDome has helped many ecommerce companies up their game of strategy. Call us at 888-799-6067 or fill out our consultant contact form for more information.