Get A Free Website Health Scan!
Grow

Sales,

Increase

Lead Gen,

Improve

Google Rank by fixing what we find.
WORDPRESS SUPPORT SERVICES
24/7 Security Lockdown & Monitoring
Daily/Weekly Backups & Updates
WordPress Speed & Performance Optimization
Weekly Security & Activity Reporting
Unlimited Website Technical Support
30 Minutes Web Design & Content Updates
Discounted Development Costs
Let Us Secure, Update, Backup & Support Your WordPress Website
Detailed WordPress Support Features
Brute Force Protection
File Change Detection
Strong Password Enforcement
Lock Out Excessive Login Attempts
Monitoring & Lock Out Bot Detection
Hidden Login & Admin

Daily File & Database Backups
Daily 10-Point Malware Scan
Weekly WP Core Updates
Weekly Plugin & Module Updates
Weekly Theme Updates

Desktop/Mobile Cache
Minify HTML
Minify CSS
Minify JS
Image Optimization
Delete Cache Logs
Database Cleanup

Malware Scans & Blocked Hacks
Core Updates Completed
Plugin Update Completed
Backups Completed
New Content Activity
Search Console Activity

Malware Cleanup/Site/DB Restore
Database & SQL Troubleshooting
Website Technical Troubleshooting
CMS Technical Troubleshooting
Third-Party Plugin/Module Technical Support

30 Minutes Of Included Update Requests
Website Graphic Design
Modification & Addition Of Website Content
Image Manipulation, Addition & Replacement
Modify Navigation
Discounted Development Costs @ $95/hr (35% Discount)

SSL Certificate
Google Analytics Integration
Search Engine Optimization
Website Redesign
Domain Registration & Renewal
Content Delivery Networks (CDN)


* Support Service Start After A Website Audit To Ensure Program Compatibility.
Website Updates

Keep your site updated with 30 minutes of development time each month. Plus, enjoy discounted rates on additional time.
Security

Enjoy peace of mind with 24/7 security lockdown and monitoring. We make your site secure to keep out the hackers.
Speed Optimization

Vroom. Vroom. We go under the hood to supercharge your site to improve load times, speed and performance.
Website Reports

Stay up-to-date with weekly reports that summarize malware scans, blocked hacks, updates, backups, and any new activities.
Tech Support & Backups

Save money with our all-inclusive plan that takes care of daily monitoring, daily backups, restoration, and troubleshooting.
WP & Plugin Updates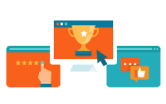 Save time by letting us handle frequent WordPress plugin and theme updates. We take care of the site, so you can run your business.
OUR EXECUTIVE TEAM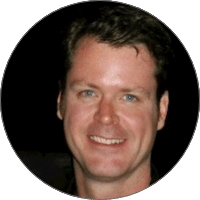 Christopher Bradley
Managing Partner
Director of Sales & Marketing
Chris co-founded DoubleDome, merging his business degree and technical consulting experience with his fondness for all things Internet. Focused on sales & marketing, Chris has led DoubleDome to 20 straight years of profitability.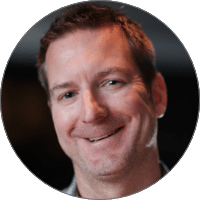 Jim Clanin
Managing Partner
Director of Design & Development
As co-founder, Jim brings his vast creative design skills and project management abilities to the firm. Creating beautiful AND functional web solutions for every client is Jim's #1 Priority.  He manages the creative and development teams and oversees support services to ensure total client satisfaction.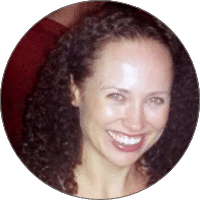 Emer Harkin
Creative Director &
Production Manager
Emer started out in B2B publishing making the transition to Web Design Consultant and Creative Director for an SEO firm prior to joining DoubleDome. Emer's creative design skills go hand-in-hand with her ability to understand how to integrate the right design into the dynamic systems we create.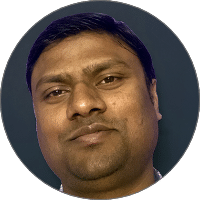 Paras Jain
Head of Development
Paras has been working with open source systems for over a decade and has become an expert in PHP, Zend Framework, WordPress, Joomla, Magento & many other CMS and E-commerce platforms. Paras is responsible for developing and managing new and ongoing projects for DoubleDome.
What Our Customers Have to Say

"When we were looking for a company to host and provide WordPress support for our website, the top priorities were accuracy and timeliness. With DoubleDome, changes to our website are often made within the hour of sending our requests. This has allowed us to keep our website up-to-date so that we can pay more attention to running our business and working with our clients."
E. Bell
---

"I have never experienced better service than DoubleDome. If I have a change or technical issue it is always done greased lightning fast. Always within 24 hours or less. Truly amazing. If you want reliability and a true partner for your business I would highly recommend working with them."
D. Warren








Sign Up for WordPress Support Services so you can Grow Your Business.

Have Questions? Call Us @ 404-873-2212