By Jim Clanin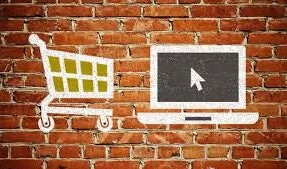 The face of consumerism is changing, and it now looks like a website instead of a storefront. If you are trying to sell goods and services the traditional way, there's a good chance that you are losing out on a large percentage of the profits you could be earning. Even if you feel your particular service or retail business is doing well without the use of the Internet, it is time to start thinking about how you could take your company to the next level. Many people still travel to buy things or pick up the phone to schedule particular services, but the general trend is toward online businesses, and you don't want to be left behind. Even the largest store chains in the country are feeling the pinch, as evidenced by the recent bankruptcy of Borders bookstores. If you don't want to suffer the same fate, it's time to consider developing your ecommerce website.
Creating an ecommerce website is not as easy as throwing something up online and hoping people find you. A lot of care and research goes into building a website that can be profitable for you. The most important aspect of your website is not the way it looks, though that will certainly keep customers coming back for more. What you really need to concentrate on when you put together your ecommerce site is bringing those customers in. Passing out business cards will certainly get the ball rolling, but you can only reach a limited number of people with these. What you really need to consider is hiring a professional web designer with ecommerce experience. Your designer can show you how to best present your products and services, while also showing you how to reach out to Internet consumers on a daily basis without being annoying your potential buyers. It's worth the consideration, so contact a designer today.
DoubleDome Digital Marketing is an Atlanta web design company that provides a full range of Internet Marketing services including Web Design Service, Ecommerce Website Design, Mobile Web Design, Flash Design, SEO Services, Email Marketing Services, Website Support Services, and Web Hosting Services. DoubleDome is a single point-of-contact for all Internet marketing services for corporate websites, Ad Agency Outsourcing, Business web design and retail e-commerce across the country. For more information about DoubleDome, please visit their website: www.doubledome.com.