By Jim Clanin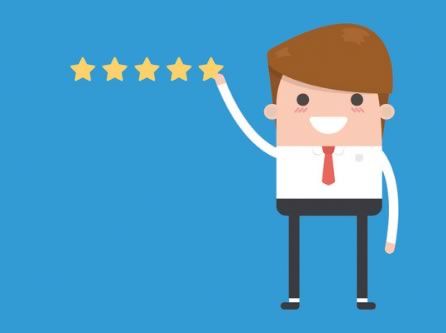 No matter what size your business is, your online presence will eventually affect you. Online reviews are critical in shaping your digital strategy. Your strategy should start with goals but be flexible enough to flow with the results of your reviews.
Establishing a strong message and trust is important when you work on your online presence. Preparing for social media responses and reviews is the main characteristic of a good plan for growing your business. If you use an online review management service or hire someone to manage your online presence and reviews, your business should always be active in maintaining the stability and customer dedication of your brand.
Many customers go to Google Reviews to spread the words about brands, products, and services. Reading reviews is a great way for consumers to understand what others like and dislike. If there is a bad review, a consumer is less likely to become a customer, versus a good review. With quick review management, you can work on your business in a way that shows the world that you care. If your business goals are clear in response to a negative review, consumers connect to your business better, and you can still gain customers.
The Impact of Positive Reviews
Consistent positive reviews can increase your profits and help you gain trust as an expert in your industry. You may also find that many customers increase the time and money they spend on your site or at your location. If you have many positive reviews, and you are responding to feedback by giving your customers what they want, you can easily increase your prices and find that your customers are still loyal.
The Impact of Negative Reviews
Negative reviews have an impact as well. While you can respond to negative reviews, to try to rectify loss, they can make your business less profitable. You could see a huge decrease in customers over one negative review. These reviews can be about your brand, a specific product, or how you or your staff treated a customer. Review management and a flexible plan with the content you produce online can help you get back on track with your customers. While you may have to spend some time regaining trust, unique marketing ideas tend to come from negative reviews. You may also need to look inside your company and decide what you need to change, so the negative feedback stops and changes to positive.
No Reviews
If you have too few reviews, it can have the same effect as negative reviews. Holding a contest or being more active with your social media presence can put your new business on the map toward getting reviews from customers.