Blogging is one of the best strategies you can have for your SEO campaign because blogs are naturally search engine friendly. Search engines love blogs because they are filled with text and links, and are basically webpages that are updated frequently and use very little HTML. Optimizing a blog is very simple and if you follow the tips below, your blog posts will rank in search engines in no time.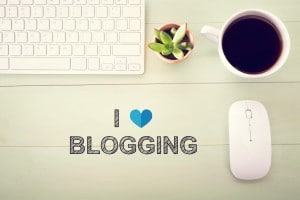 1. Choose a Primary Keyword or Key Phrase
There are likely many different keywords or key phrases you could use on your blog posts, but it's important to choose one keyword or key phrase to focus on for each post. There are several places where you need to use your keyword (which we'll talk about below) and limited space, so it's important to keep focused to ensure your page is properly optimized.
2. Use your primary keyword in your domain and permalink
Ensuring your keyword is in your domain is one of the most important ranking factors and should be given highest priority. You can do this several different ways including having the keyword in the main part of the URL such as www.yourkeyword.com or by using the keyword in the subdomains section such as www.yourblog.com/yourkeyword.
As a blogger, building your brand is really important and having a URL with your name or company name is likely your first instinct. In order to accomplish both goals of branding and SEO, I suggest having your brand name as a URL that forwards to your domain with your keywords in it. For example, www.yourblogname.com would forward to www.yourkeyword.com.
For your permalinks, this will automatically happen in most blogging software if you use your keywords in your post title. If not, make sure to match your permalink with your post title. For example, if you blog post is a recipe for a "Green Chocolate Smoothie" with those exact words as your keywords, then make sure your permalink looks like www.yourblogname.com/green-chocolate-smoothie.
3. Use your keywords and key phrases in the body of your post
Start out by writing your blog post for people, not search engines. Don't get carried away with keyword stuffing – that is a trick of the past that will now do you more harm than good. Instead, write you blog post for your readers, then go back through and sprinkle your keywords and key phrases through the content. Sprinkle – don't stuff.
4. Be mobile friendly
Having a mobile friendly blog is no longer an option after Google's recent "Mobilegeddon" update which requires websites to be mobile friendly in order to appear in search results. The easiest way to make your blog mobile friendly is by using a responsive theme in WordPress. There are thousands of free, responsive themes available at your fingertips, so don't let this wait any longer!
5. Keep it Going
Every time you write a blog post, you create an opportunity for search engines to find you, and there's no better way to attract search engine spiders than with new content. Hubspot recently published a study showing the impact blogging has on inbound traffic. The results showed that the more often you post, the more traffic your blog receives.
Hopefully these five tips have given you some new ideas on how to optimize your blog for search engines. There are many other things to consider, so be sure to consult with a SEO expert for more help. Contact DoubleDome at 888-799-6067 or on our website at www.doubledome.com/contact-us.