By Jim Clanin
People who are using the internet have millions of choices of websites to visit. If they happen to land on yours, you want to make sure that you have done all that you can to keep them interested. This includes creating a design that pays attention to every small detail. It will help you create more customers and lead to more sales.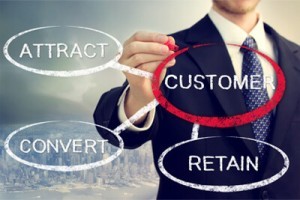 Product Pages
People are usually searching the web for products, services or information. They may not have a full understanding of what they are actually looking for. It's your job to ensure that your product or services page is fully detailed with information, images and even videos that describe how to use your service or products. If someone lands on your product page and there isn't any text, you risk losing a potential customer who needs just a little bit more information to purchase your product.
What Does It Really Cost?
It's aggravating for someone who reaches your site to have to hunt around looking for the actual price of the items that you are selling. Visitors to your website should never have to search all around to finally discover the price of your information, service or products. This often occurs with websites that offer free items to entice people to join. If you hide the fact that it will actually cost your visitor $17.99 monthly to sign up for a free trial, you will lose the respect of someone who may have been a loyal customer. Be square with your visitors and indicate all the pricing details.
Quality and Testimonials
If someone is going to be shelling out their hard-earned money for your products or services, you definitely want to tell them how satisfied they will be by making a purchase. This can be done by using social proof such as testimonials. You can also combine reviews from third parties and link them to the social media sites that you also own.
Calls To Action
It's imperative that you make your calls to action bright, bold and easy to find. Visitors want to be led through your website to a final sales page where they can purchase the great item that you are selling. Make sure that your download buttons, calls to action and overall flow of your website is created by a web designer who has experience with this aspect of your WordPress site.
Contact, Contact,Contact
People will trust you more if you are willing to communicate with them through your website and social media sites. Start a Twitter feed that gives them information and a way to contact you. Have your contact information readily accessible on your website. Start a Facebook Page that allows you to have your text, videos and images shared. People love to know that there is a personality and face behind a website. They are much more willing to open their pocketbooks and pay for your services or products when they know who you are.
Use these 5 important tips to enhance the quality of your website, create more customers and inflate your bottom line.