By Jim Clanin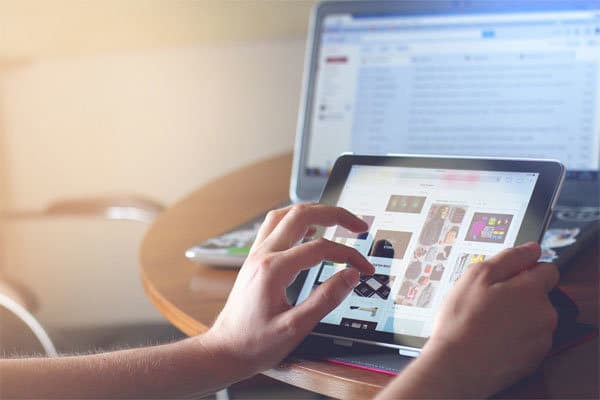 Today, a skilled Web Design Agency helps clients craft more interactive web pages. This goal essentially assists a site in boosting its user-friendly emotionally intelligent qualities. Engineering a more satisfying (and enjoyable) online experience using micro-interactions frequently enables businesses to attract higher numbers of returning visitors.
What do design micro-interactions involve? How can they enrich a customer's navigation through your web pages? These questions help inform trendy business website development efforts:
About Micro-Interactions
Micro-interactions typically aid visitors in performing tasks or exchanging information with websites. These scripts greatly enhance interactivity. They essentially guide someone through the process of navigating an unfamiliar web page. If you'd like a visitor to push a button or complete a form, then adding micro-interactions supplies helpful prompts to direct these activities.
From a web design standpoint, many micro-interactions consist of cute micro-animations. As a device for augmenting the interest and visual appeal of a commercial site, a well-designed micro-animation holds few equals! This advantage possibly accounts for the growing importance of micro-interactions as a digital design trend in 2020.
The Four Essential Components of Successful Micro-Interactions
Although some designers include more steps in a micro-interaction, these interactive scripts must include at least four basic elements:
A Trigger
Triggers stimulate a visitor to undertake a micro-interaction. Many designers seek to create highly intuitive visual triggers. However, in some cases, the trigger consists of a label. The visitor must ultimately initiate action in order to respond to a trigger.
For example, suppose a website seeks to have visitors click a button to view a registration form? One micro-interaction might involve presenting the prospective customer with a big red button to click. The image of the button alone could prove sufficiently intuitive to serve as a trigger. Some web designers might also choose to add a label like "push" or "register" to this visual image.
Site Rules
The second mandatory element in a micro-interaction involves a set of website rules. These guidelines help the site confirm the visitor's "credentials".
In the case of a visitor seeking to register, the site might require a click or tap within the field covered by the image of a button. Clicks falling on the opposite site of the page could indicate an unintended action by a visitor, for instance, and not an effort to see the registration form.
Meaningful Feedback
Feedback promotes interactivity. It allows the site to reassure a visitor that an action produced a desired result, or to provide notice about an impediment.
For instance, if a visitor clicks a button to register, a green milestone line might appear beside the button together with the blank registration form. The line might gradually expand in size as the customer completes sections of the form.
Loop Provisions
Finally, the fourth element helps re-direct visitors at the end of a micro-interaction. This component aids in preventing misdirection and confusion by proactively guiding the visitor through the website.
In the previous example, if the visitor clicks the registration button again after already completing the entire registration form, the page might supply an exclamation mark and the message "registration complete, please login".
Key Reasons to Use Micro-Interactions
Micro-interactions helps visitors receive helpful guidance. They aid people exploring unfamiliar websites. These small scripts contribute to a visitor's sense of emotional satisfaction and enjoyment while visiting the site.
Today, adding simple micro-interactions promotes more effective website design. A skilled Atlanta Web Designer offers valuable assistance creating fun, interactive websites!