By admin
How many times have you heard stories about a new business that simply launches a new website one day, and as soon as it goes live, all their inventory immediately sells out? It seems rather unrealistic, but it happens more than you'd think; some savvy entrepreneurs have figured out how to build massive, engaged audiences that are eager to fork over their dollars – even before the company's released a single product.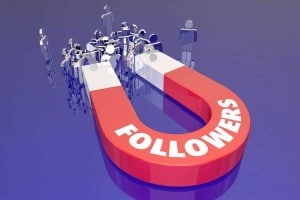 One of the easiest and most effective strategies is to build a 'coming soon' page for your website before you launch. This allows potential customers to find your business and decide whether they want to do business with you. By designing a beautiful, easy to use pre-launch page, you can make the right first impression by telling your brand's unique story.
What is a pre-launch page?
A pre-launch page provides potential customers sneak-peek access to your business as you're in the initial development stages. Most pre-launch pages are very simple and consist of a basic email opt-in form; this allows you to generate warm leads that you can keep a line of communication with before, during, and even after your business launches. When implemented properly, this not only allows you to have a successful website launch, but simultaneously grow your customer base for the long term as well.
Calling your visitors to action
It's important that your call to action is extremely simple for your visitors to interact with. The sign-up form must require minimal user effort, and also provide a tangible benefit for the person signing up. In most cases, the customer sees the benefit in receiving information about when your business launches, but it can help to be creative. Some other unique strategies would be:
Offer visitors a special incentive, such as a discount, to share the webpage to increase awareness of your website's launch.
Ask your visitors to complete a brief survey to help determine what your potential customers want and need from your business.
When designing your 'coming soon' landing page, be sure to implement the same theme and colors that will be used on the final site. Ensuring brand consistency even at an early stage like this can help foster a deeper connection between your business and your customers.
How long should I pre-launch?
Many companies will opt to run pre-launch pages for anywhere from 30 – 60 days, to build as much excitement as possible without risking a loss of interest. However, there's no specific timeframe that is acceptable to host one of these pages. If you plan to include a countdown timer on the webpage, be sure that the full website actually launches when it hits zero. Otherwise, you risk disappointing eager customers – not to mention looking severely unprofessional.
 Who can help me?
If you don't have previous experience building your own websites, it's usually much easier to leave your project to the experts. Since the turn of the century, DoubleDome Web Technologies has assembled a team of leading WordPress web designers with decades of experience making the visions of entrepreneurs and business owners a reality. Get in touch for a free, no obligation chat now at www.DoubleDome.com