By Jim Clanin
It is easy to think that all you need to do is set up a website and leave it be. After all, you put a great deal of money, time and thought into that site. Why would you want to change it? However, the world of technology is constantly changing and evolving. That would include the world of the Internet. You cannot build something and expect it to last for years and years. Instead, you need to know when it is time for a website redesign. How do you know when it is time? Here are a few indicators.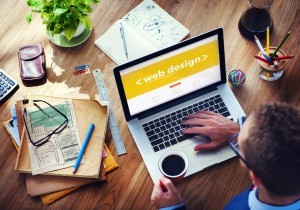 Take a look at other similar company's websites. How does yours add up? Most sites today are cutting edge in design and are created by top web designers. Yours may not stand up very well in the face of competition, especially if you have had the same design for a while. The truth is, the Internet is the first place that potential customers will go no matter the type of business you have. You cannot afford to give the impression that your company is antiquated, behind the times or unprofessional.
If you are still not sure whether or not your business needs a website redesign, then think about this. How many hits do you get to your site every day? How many hits actually turn into business for your site? If the ratio is very low, then you may need to consider the idea that your site is not user friendly enough or your business is not represented in the right way.
If you feel that you need a website redesign, then consider the help of a professional web designer. You would be surprised at how much of a difference it will make when your site is cutting edge and the most professionally designed.