By Jim Clanin
Mobile applications carry the potential for completely altering communication as well as how business is conducted and products and services are purchased. Most modern phones today, including the Android and iPhone, are no longer just simply cell phones but are actually mini-notebooks that provide users with the ability to execute numerous tasks through a mobile phone platform. Mobile web development involves the development of applications for mobile phones that can convert the phone into a device that is fully useful. If you have not already investigated the benefits that mobile web development can provide your business, it is time to do so.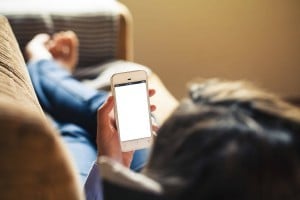 One of those benefits is accessibility. Today, a significant number of entrepreneurs utilize their phones for managing their work while they are away from the office. More and more users are coming to rely on applications for essential business tasks. Mobile web development for smart phones is something your business simply cannot ignore and remain competitive.
Two other crucial advantages of mobile web development are market growth and market shift. The development of smart phone applications is growing at an exponential rate. Your business can be a part of this rapid growth by making sure you are using the latest mobile development. In addition, it must be recognized that the days when consumers purchased products and services the traditional way have long passed. The innovation of new technology has allowed consumers to use the Internet to research and buy products from wherever they may be. Using mobile web development to offer the newest updates and details for your products and services is not only important but critical to the future success of your business.
In the world of business, you must make sure you remain one step ahead of the competition. Mobile web development allows you to do precisely that.
DoubleDome Web Technologies is an Atlanta web design company that provides a full range of Internet Marketing services including Professional Web Design, E-commerce Web Design, Mobile Web Design, Flash Design, Search Engine Optimization (SEO), Email Marketing Service, Website Support, and Web Hosting. DoubleDome is a single point-of-contact for all Internet marketing services for corporate websites, Ad Agency Outsourcing, Business web design and retail e-commerce across the country. For more information about DoubleDome, please visit their website: www.doubledome.com.