By Jim Clanin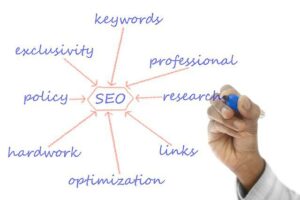 Here's the basics about keywords in text links that you need to know. Google tries to find a relation between the words that are used to link to your site and the content of your website. If many websites link to your website with the word "tomatoes" then Google's algorithm will come to the conclusion that your website should be listed in the search results for the keyword "tomatoes".
The basics about keywords in text links to a website have been so important for Google that people managed to get websites to the top of Google's search results for very obscure keywords. For example, some people started a scheme in which they asked their friends to link to the official website of George W. Bush with the keyword "miserable failure".
The result was that George W. Bush's website was #1 on Google for that keyword. In the meantime, Google has learned to deal with these so-called Google bombs and it's not as easy to manipulate the results with the links as it has been.