If you haven't yet been caught up in the sweep of social networking, you're likely about to. For those who aren't sure exactly what it is, social networking is a new type of Internet website. The idea behind social networking is to be able to easily express oneself and meet others with similar interests. Social networking is a perfect way to market your business online.
In fact, many companies are now utilizing social networking as a way to improve online marketing. The use of social networking sites provides a unique opportunity to advertise your product or service online. In days gone by, word of mouth was an accepted form of advertising. People liked your product or service and told others about it. They purchased your product and told more people and the word got out.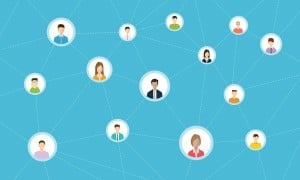 This is much the same way that modern social networking works today. The people are visiting your company site virtually, rather than in person. If they like your product, they can give it a "thumbs up". They can also grab your icon to show it on their own social networking site. In this way, your marketing can double or triple quickly.
Social networking is almost free. Using the sites themselves is free but you may want to add your own special logos and marketing materials to the site. You can even add videos that demonstrate the use of your product. Companies can gain information to create a mailing list by asking for people to sign up or by offering coupons or freebies.
The bottom line is that adding your company to the social networking sites can easily improve your sales with little to no effort. Customers can review your information to learn more about your company and can get to your website with one click. The concept is easy to set up and can add quite a few sales to your business.
DoubleDome Web Technologies is an Atlanta web design company that provides a full range of Internet Marketing services including Atlanta Web Design, Atlanta Ecommerce Website Design, Mobile Web Design, Flash Design, Atlanta Search Engine Optimization (SEO), Atlanta Email Marketing Service, Website Support, and Web Hosting. DoubleDome is a single point-of-contact for all Internet marketing services for corporate websites, Ad Agency Outsourcing, Business web design and retail e-commerce across the country. For more information about DoubleDome, please visit their website: www.doubledome.com.