In today's Internet-driven marketplace, the visits to your website amount to gold. If you aren't doing all you can to get traffic to your site, then there is a good chance you are losing most of your potential clients and customers to other similar businesses. Figuring out how to get people you have never met before to visit your website and buy your goods and services can be a little tricky, but there are professionals who can help you with this. You must keep in mind that your circle of influence is not going to help you reach out to tens of thousands of consumers, so you are going to need to think quite a bit bigger than what you are already doing. You want your website to show up first in the search engine results, no matter who is doing the searching. That's the way to get new clients who may never have heard of your company before.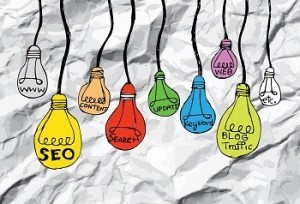 If you are not careful, it is easy to get reported for spamming, so it is important for you to seek the help of professionals to help you put together your SEO campaign. SEO agencies can put together a great Internet marketing campaign to drive real, interested consumers to your website–people who are looking for your particular goods and services and are ready to buy. With excellent website content and a targeted article marketing plan, you can get your website to start showing up higher in the search engine results. Your SEO company will show you how link building, articles submission, blogging, forum posting, and directory submission can all help to bring in more organic traffic to your website. In no time at all, you will see how effective SEO marketing can be, and you will not regret the cost of finding a great SEO agency.
DoubleDome Web Technologies is an Atlanta web design company that provides a full range of Internet Marketing services including Professional Web Design, E-commerce Web Design, Mobile Web Design, Flash Design, Search Engine Optimization (SEO), Email Marketing Service, Website Support, and Web Hosting. DoubleDome is a single point-of-contact for all Internet marketing services for corporate websites, Ad Agency Outsourcing, Business web design and retail e-commerce across the country. For more information about DoubleDome, please visit their website: www.doubledome.com.