By Jim Clanin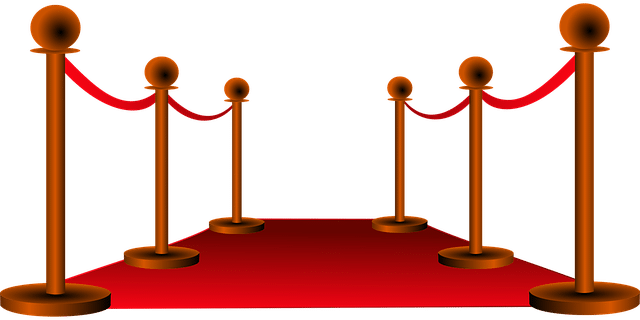 Today, businesses in the Greater Atlanta Area often turn to a skilled web designer for online marketing assistance. This strategy helps many companies craft highly effective ecommerce sites. Merchants offering goods and services via the Internet face strong competition. One method for creating a more satisfying customer experience involves personalizing content to fit the needs of busy visitors.
Projecting a Personal Touch
For many years, marketers have appreciated the importance of supplying personalized customer service. This goal applies in online marketing venues, too. Most people value businesses that treat them as unique and important individuals!
Seven Ways to Personalize Ecommerce Shopping
The process of personalizing a retail experience online offers great latitude for creativity. Consider some of the intelligent strategies some firms use to achieve this result:
Include personalized geographic information: Does your website welcome someone using tailored locational content? Today, a national retailer may alert a visitor to the brick-and-mortar addresses of local outlets in the prospective customer's hometown, for example.
Add customization by using banners and pop-ups: While no one should overdo this type of advertising, targeted displays sometimes enhance personalization.
Launch follow-up email campaigns when a customer supplies an email address: Many merchants automate the process of sending welcoming emails to visitors who reach an online store. This type of campaign may eventually cultivate long-term ongoing business relationships.
Update with personalized customer birthday information, if appropriate: Some companies, such as Dairy Queen, have utilized highly effective sales promotions based around special discounts for birthdays. Simply providing a "Happy Birthday" greeting to a returning customer helps personalize a commercial website.
Target discounts to qualified customers: Many ecommerce marketers routinely modify their content to ensure qualified customers obtain applicable product sales discount alerts.
Utilize browsing history to convey customized service: Do you ensure a returning customer can review past items of possible interest? Taking this simple step may significantly boost conversion rates.
Ensure the ordering process reflects a customer's local requirements: Don't dismiss the importance of furnishing personalized checkout services. Use the national currency, sales tax, and payment methods of most importance to your site visitors.
One Illustration: A Success Story in The Lighting Industry
Does website customization assist retailers? One recent success story detailed in an online journal demonstrates how companies in specific industries sometimes personalize a point-of-sale website very effectively. One company selling lamps and lighting fixtures in cyberspace reported boosting its conversion rate significantly. The firm tailored its marketing content to serve customer goals.
The company greets all visitors with an eye-catching homepage banner which includes a variety of updates (enhancing timeliness and trendiness). The website also displays a tab labeled "recently reviewed" for the benefit of returning traffic. This section lists items the customer has looked at during past shopping sessions, together with thumbnails. This quick review permits a prospective buyer conducting product comparisons to make a final purchasing decision conveniently.
Additionally, the merchant pays close attention to local real-time weather conditions in the visitor's locale. For example, the lighting store displays special banners on the pages of everyone accessing the site from places experiencing sweltering temperatures. This message promotes lighting fixtures attached to ceiling fans!
Request Expert Assistance
Has your company in northern Georgia decided to expand its online sales this year? Consider requesting the assistance of a talented Atlanta Ecommerce Website Design for your Ecommerce Website. Taking this step eases the process of upgrading a commercial site to enrich customer service!