Social Media Marketing: Attract and Inform Customers on Facebook, Twitter, Google+, & LinkedIn
SCHEDULE A FREE CONSULTATION
"*" indicates required fields
Social media marketing is the process of using online platforms like Facebook, Twitter, Google+, and LinkedIn to build relationships and interact with potential and current customers. It has become an essential part of most businesses marketing plans, as it allows you to connect with more people in a way that is informal and interactive.
Social media is a space where your customers spend their time. They're using social media to find and connect, so you have an opportunity for interaction that can lead to sales or other conversions! If this sounds appealing but intimidating at first glance – don't worry: we've got everything from strategy to implementation specifically around what works best when starting on the world wide web.
Let DoubleDome Digital Marketing deliver a consistent presence on social platforms, so you can build your following, influence, and search rankings. Regular posting to your social profiles is a key activity for growing your business. Stay top-of-mind with customers with valuable content and special offers. Have us syndicate your monthly blog posts. (Facebook, Twitter, LinkedIn, and Google Business)
Social Media Marketing Services Include
Monitoring Brand Health
Scheduled Posts Across Your Social Network
Post-Calls-To-Action For Service Offerings
Evaluate Brand Activity
Review Post Performance
What Does A Social Media Marketer Do
The Social Media Marketing Agency does more than just post on Facebook, they help you create a consistent content strategy for your business that will keep people engaged and coming back.
A successful company depends largely upon the quality of its products or services that are offered to consumers; as such if one desires success he must make sure all aspects including branding go through an impeccable process before being released into public view so this article provides some insights into what exactly goes down at social media marketing agencies along with tips from Social Media Marketer who know their stuff inside out!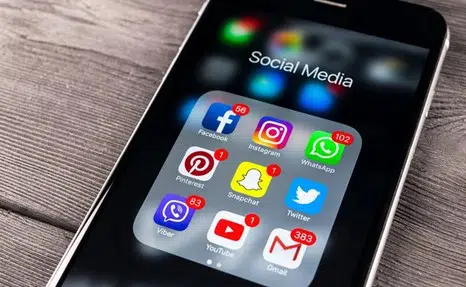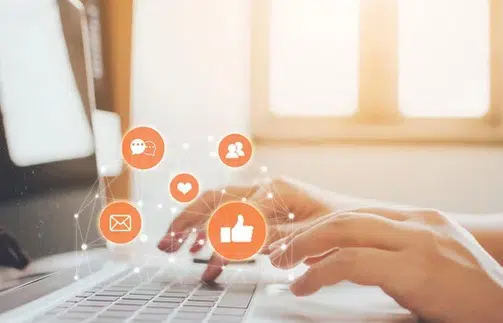 Why You Should Hire A Social Media Agency
The power of social media marketing is undeniable. But to ensure you get the most out of it, a professional company like ours needs to be involved from start to finish – plan setting and goal achieving! We'll help make your brand shine online by creating content that drives traffic towards whatever campaign or idea may currently rule their kingdom (or at least give them some competition).
Hiring an agency is the way to go when you want your brand's voice heard. They'll do all of this for you, using their experience and resources! With a single call, they can alleviate stress from managing social media so that more people see what matters most about yours – leading not only to increased reach but also greater ROI.
Social Media Marketers are Experts At What They Do
When you hire a social media agency, they can take the time to learn and succeed with your business.
A lot of people think that creating content is enough but this isn't always true because other things such as analytics determine what works best for an individual's niche or industry verticals where it might not produce leads right away however being knowledgeable about these aspects will help in future campaigns if done correctly while also learning from mistakes made along the way too!
You Have A Team of Professionals
Hiring an agency is like hiring a team of professionals. You get to choose from among them, and each one has its specialties that make the whole more effective than any individual member could ever be on his or her own!
The creative minds behind the scenes of some of today's most successful social media campaigns. Hiring them is like getting two experts for one price, and their expertise ranges from knowing how to buy best-in-class advertising solutions all while creating compelling creatives that will hook your audience right away!
An agency is a place where people come to do amazing things. The roles inside an agency can be divided into three main categories: Social account manager (who manages social media accounts), Paid Social Manager, and Strategist/Creative Director who creates content for these platforms as well as copywriting or videography work if needed; however not all employees are solely responsible within those areas because some may specialize in different skill sets depending on their interests which could include graphic design too!
Having Social Media Marketing Agency Save A Lot of Your Time
Managing your social media accounts can feel like a never-ending task if you do it yourself. The time investment is huge and there's no guarantee that the results will be worth all of this hard work!
DoubleDome Digital Marketing is here to help – let us take over managing these magnificent engines of communication so they don't eat up any more precious hours in your day with their constant demands for attention.
The Social Media Marketing Agency has a dedicated team of resources to help you with your social media marketing.
There are many benefits to having your social media campaigns planned and executed by a professional. With all the tools available in one place, you won't need any new software or equipment—you can just sit back while they do everything for you!
An Agency Helps You Achieve Goals
When you're running a business, it's important to have specific goals in mind for what you want to achieve with your social media presence.
It can be anything from generating leads and sales, to growing your brand awareness or boosting customer loyalty.
Whatever your goals may be, an agency will help you create content and strategies that are effective in reaching those.
They Keep You Consistent
One of the most important aspects of social media is consistency.
To maintain a strong presence on any platform, you need to be posting regularly – and that can be tough to do when you're running a business and trying to keep up with everything else that goes along with it.
Reporting, Feedback & Advice
The social media agencies will keep you up-to-date on the progress of your marketing campaign through clear reporting. They define key metrics that show how profitable it is for them, and their clients are happy with these services in return! Social media agencies also give their clients advice on what to post, when to post, and how often to post.
A Social Media Agency Is Affordable
The social media agency is an affordable marketing solution for small businesses. When you consider the time and money you would save by hiring someone to handle your social media marketing.
Don't Take Our Word for It: What Our Clients Say About Our Service

"When we were looking for a company to host and provide WordPress support for our website, the top priorities were accuracy and timeliness. With DoubleDome, changes to our website are often made within the hour of sending our requests. This has allowed us to keep our website up-to-date so that we can pay more attention to running our business and working with our clients."
E. Bell

"DoubleDome makes changes to our website promptly, efficiently, and courteously. We have the input we want in creating and maintaining our site. They are a pleasure to work with."
Nancy Evans Elrod
Co-Owner, The Corner Pub

"I have been working with DoubleDome now for about 8 years. During that time I have referred them to several of my top customers. I have always received glowing praise about the company for their work which speaks volumes. DoubleDome is a company that you can rely on, and enjoy working with."
Joe Edwards
Vice President, Sales and
Marketing at IMAGERS

"I've been working with DoubleDome for nearly seven years and have been incredibly pleased with their support. From website design, development, hosting and digital marketing services, they truly are a "one-stop shop" for all our website and digital marketing needs. They're responsive and accessible when I need support, and they're able to clearly explain more technical processes and details when I have questions. If you're in need of a beautiful and optimized website that will get seen by your target audiences, I highly recommend that you call DoubleDome! "
Mary Olsen Newton, APR
Chief Communications Officer, A.G. Rhodes

"Our partnership with DoubleDome has resulted in an innovative and more user-friendly website. With increased flexibility and new opportunities to integrate our various channels, the website is our cornerstone for more effective communications with our members and gives us an online presence that shines. We look forward to building on our relationship with DoubleDome and strongly encourage others to explore their services."
Ashley Pilgrim
PRSA Georgia

"We've opened 4 offices around the country with some of those being acquisitions. We didn't have the internal staff to create all of the digital marketing campaigns. DoubleDome realized that. Chris approached us with a plan that covered all of our needs. They handled everything from strategy to implementation. We get monthly performance reports and can see the difference it is making to our business."
K. Reach

"We've been working with DoubleDome for 15 years. They started out as our web designer, and that grew into doing our digital marketing services. With their help we've created a model for quickly generating sales in new markets and have expanded from one state into five!"
N. Jackson

"I'd like to express my high level of satisfaction with your website design service. You're company did an exceptional job of implementing my idea into a dynamic and visually striking website and the entire process was seamless from the beginning to end. The staff at DoubleDome was always readily available and very knowledgeable. I would highly recommended your service to anyone looking to create a new website or improve upon an existing one."
Logan Belz
My Home Owner Claim

"I can never thank you enough for the great work that you did for "us" and your above and beyond-ness, taking time to explain the details is such a rare thing in business and we're truly fortunate to have found you."
Beth White

"DoubleDome updated our optometry site from top to bottom. They were able to give it an exciting new look that was well-suited to the practice. We had a variety of special requests and the people at DoubleDome were able to ensure that every point was taken care of in a timely manner. I would recommend them without reservation to any business that is in need of web development. Easy to work with, and excellent outcomes. "
Tom Brillante

"Sitting here stranded in 2 feet of snow so I have time to give you a thumbs up. The two ecommerce web sites you designed for us to work in tandem are great and doing a fantastic job of handling the individual and quantity orders."
Steve Darling

"DoubleDome's professionalism, extensive knowledge and creativity all came into play to design a online store that makes my unique automotive lighting products available to the world. What started out as a few LEDs, a scratch pad and an idea has turned into an ecommerce business with clients worldwide thanks to DoubleDome."
David Delaney

"I wanted something simple yet memorable. DoubleDome was great at designing what was in my minds eye. Thanks so much!"
Julie White

"Our brand was dated and showing it's age. DoubleDome helped keep the feel we'd had for so many years, and bring it into this decade. I'm really happy with the project and the results."
J. Anderson

"Who has time to do all their marketing? We certainly didn't. DoubleDome's huge list of services is great for us. They put together a program that makes sure we're doing everything we should every month."
M. Strickland