By Jim Clanin
A good design for an online brand will usually determine the success of the company. Hiring a good web designer is crucial when you want to build an online brand that holds credibility with the consumer. These trends for 2019 are proven to elevate a brand and give them the boost they need to set themselves apart from competition.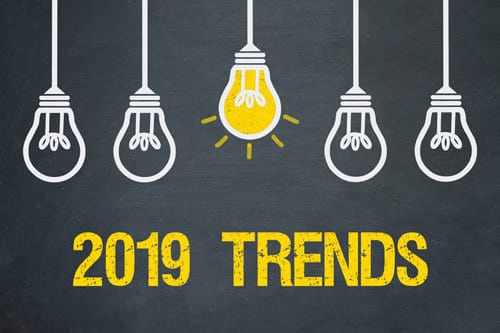 Mobile Site Speed
Speed is one of the most important design trends for your website. If your site takes longer than a few seconds to load on a smartphone, the visitor will probably leave! You may also rank higher on Google if your site loads faster.
Focus on Mobile
Not only does mobile matter when it comes to speed, but your whole design should focus on users that visit your mobile site. Mobile searches and design are now greater than the PC and will still grow at a rapid rate over the next few years. When designing your online brand, your main priority should be to design for smartphone and tablet use over PC.
Use Video to Make a Statement
Video to get your brand noticed is more accepted than text and images. If you have a good video that showcases your online brand, then you have most of the sales process done already. Something short, simple, and to the point is attractive and speaks volumes to most visitors.
Keep it Simple
A straightforward page design or even a single page design is attractive to visitors that want a small amount of information. Especially if they are looking for your contact information or placing a simple order. Users can usually find what they want, and they are less likely to get distracted surfing around on other pages.
Keep your online brand simple and use the right design aspects for mobile users. Show the consumer that you are ready to do business with them by keeping your site fast and optimized properly. Try new ideas and be flexible with design styles and initiating styles that your customers prefer.