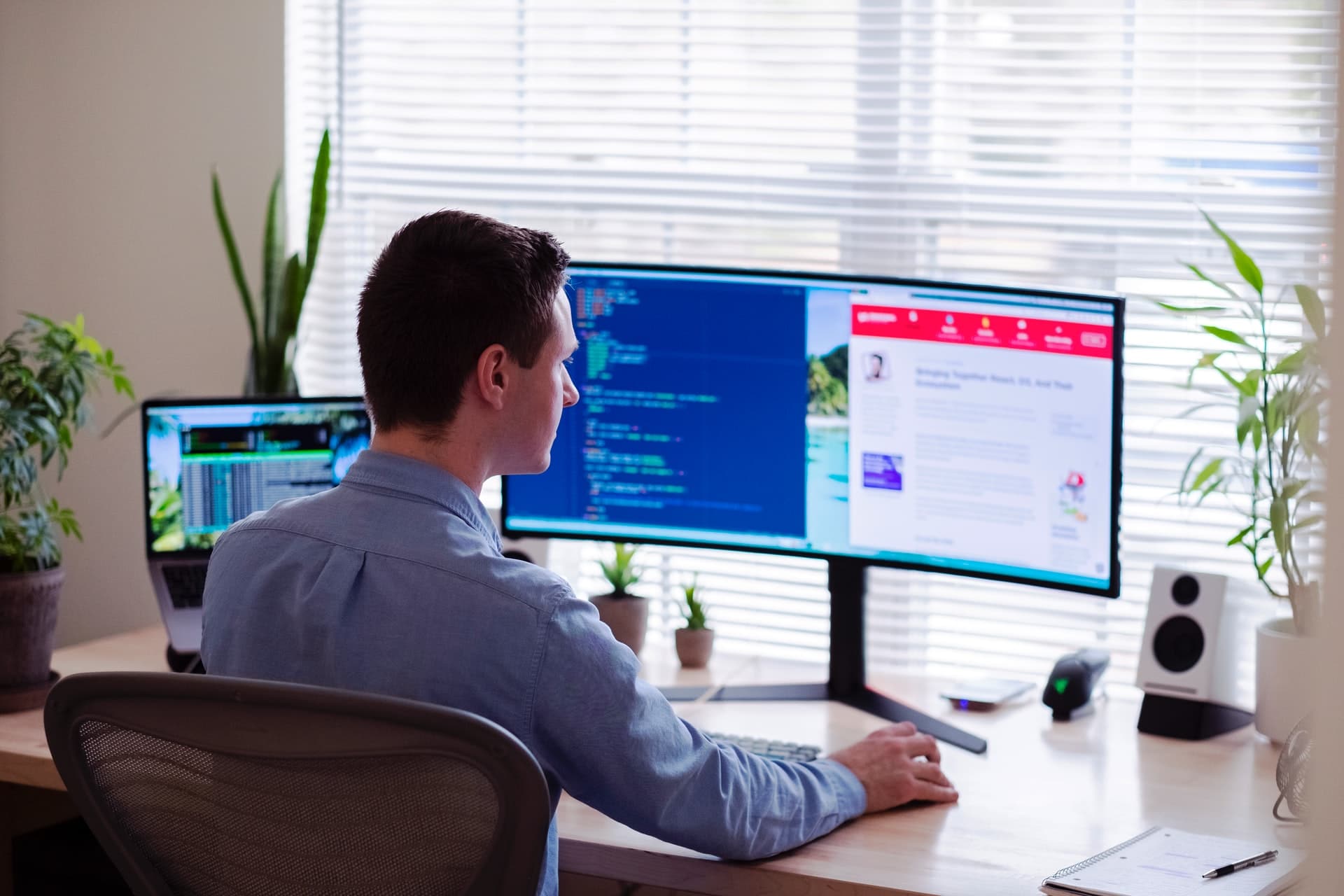 With more than 313 million active internet users across America, there has never been a more important time to make sure your website is getting noticed. After all, competition between businesses is at its peak, making it even more essential for your website to look professional, engage with your target audience and ultimately, encourage visitors to buy your product or service. You'd be forgiven if you thought you could design a website that ticks every box yourself. But, the reality is, it takes someone with the knowledge, expertise, and experience to create a platform that is guaranteed to get your business ahead of the competition. That is where web designers come in.
If you're not convinced, then listen to the numbers. Research shows that a huge 75 percent of people base the credibility of a business on how their website looks. Furthermore, it takes around 50 milliseconds – that's 0.05 seconds – for visitors to form an opinion of your website. Without a doubt, you need to get it right.
But what services do web designers offer?
Page Design
Without stating the obvious, web designers offer a design service. In other words, they bring your ideas to life. They meet with clients to chat about their requirements, listen to their suggestions, add inspiration, set their goals, and discuss the target audience, most importantly. And discussing the target audience really is a big deal. Simply put, your website needs to be able to speak to the people your product or service is aimed at. Whether it's a child-friendly website or a platform for older people, the demographic a business is trying to engage with will have a huge impact on its design. 
Having gained a clear picture of what a client is after, a web designer will then be able to create visual concepts for their platform. From page layout and color theme to font style to additional features, a web designer combines all of these elements to determine the look and feel of a website.
As a middle step, a web designer might begin by creating a mood board of ideas, following their meet with a client, before getting stuck into the real design work. They might also consider creating a number of basic concepts, before developing one following further discussions with the client, – especially if they have a totally blank canvas to play with. 
Ultimately, a web designer acts as the bridge between client and website. They are there to help tell a business's story and share their message through the power of a website.
E-Commerce
You might have heard the term 'e-commerce' thrown about and are wondering whether this direction is right for you and your business. In short, e-commerce is the buying and selling of products or services online. It's your physical store but online. Unlike a traditional website, which is packed full of information about a brand, an e-commerce store has one goal: to make sales.
There are currently 1.3 million companies that use e-commerce across America, with it being one of the fastest-growing marketplaces across the globe. If you want to grow your online store, then now is the time to invest in an effective and efficient e-commerce site. 
A web designer will bring undisputable experience and knowledge, helping them create designs that are guaranteed to get a response while optimizing websites, so your business ranks on Google. Plus, a web designer will support businesses in managing their online products, ensuring their e-commerce store is secure, giving total peace of mind for both the brand and customer. 
Simply put, when it comes to the world of e-commerce, a web designer can just make things work. They remove all of the stress and hassle from creating your own e-commerce website, so you can concentrate on growing your business.  
Re-brand Or Refresh
Whatever stage you are at, a web designer can help. Might you be starting entirely from scratch? Or perhaps you're looking for a total re-design of your current website? However far along you are, a professional web designer can help. And remember, websites generally have a shelf life of around three to five years, so if yours is feeling a little outdated, it's definitely worth reaching out to the experts. Get in touch with Double Dome. We offer traditional and e-commerce web design services, helping small businesses with a big vision, be seen, be heard, and best of all, make those all-important sales.