Social Media Marketing for Home Service Franchises
SCHEDULE A FREE CONSULTATION
"*" indicates required fields
Home Service Franchises need social media marketing too. With all the potential places where your customers, potential prospects, and industry colleagues spend all their time online, it's hard to know where you should devote most of your time and resources. This is particularly important since there are metrics that aren't just vanity metrics but actually have a direct impact on how much business you do.
Personalize Your Brand
One of the easiest ways to personalize your brand is to use your name in your company name. This will help people remember who they are doing business with, and it will also make it easier for them to find you online when they are searching for home service franchise in their area. If you don't have a name that people can easily associate with your services, use a nickname that is easy to remember.
Why is it important to Personalize Your Brand?
The more familiar people are with your brand, the more likely they are going to want to do business with you because they know what to expect from you. They will also be more likely to recommend you to their friends and family members if they know what kind of service they can expect from you.
What happens when you do not have a personalized brand?
If you run an unbranded business, there will not be many benefits from social media marketing because nobody knows who you are or what type of services or products you offer. The only way for someone to find out about your business is by word-of-mouth – which isn't very effective in today's world where everyone has their phone glued to their hand at all times.
Use Facebook For Personal Connection With Your Home Service Franchising
Create a page for your home service franchising business. This will be your "official" presence on the popular social network, and it will allow you to interact with customers in ways that other types of pages do not.
A Facebook business page can help you:
Build a community of followers who are interested in your company, its services, and its products.
Increase awareness of your home service franchise business by posting updates about new products, industry news or events, promotions or discounts, and more.
Reach out to current customers to ask them to recommend you to their friends and family members who might need your services in the future.
Build credibility by posting testimonials from satisfied customers so potential clients know others recommend your home service franchise workmanship.
Become an active member on Facebook and some of local Facebook groups that cater to your industry. You can use these groups as a place to engage with other home service franchises answer questions and share your expertise with others in the community. If you're new to Facebook or just don't have time to manage multiple groups, look for ones with an established moderator who takes care of most of the group upkeep. The more active you are in these types of groups, the easier it will be to get leads from them since people will know who you are in the community.
Let us generate leads and grow your home service franchise.
Get a Free Consultation for Social Media Marketing for Home Service Franchises
Focus on LinkedIn
LinkedIn is the go-to platform for B2B marketing, and it's one of the most popular social networks overall. It's also one of the easiest places to get started with social media marketing for your home service franchising business because it caters directly to professionals like home service franchise and other industry-specific types of businesses.
You can start by creating a professional profile that highlights your skills and experience as well as your past work history and educational background. Make sure that all of this information is up-to-date, so when people search for a home service franchise in their area, yours will come up first.
Once you've created a solid profile on LinkedIn, start connecting with other users in your area who may be interested in hiring a home service franchise like yourself or who may know someone else who could use some assistance with their home repair needs. How can LinkedIn help your home servicing business? Here are some ways:
Increase your visibility – The more people who see your profile and posts on LinkedIn, the more likely they are to check out your website or call you for an estimate or service call. You can increase your visibility by adding a professional photo, writing a strong summary, and getting involved in groups related to your industry.
Find prospects – One of LinkedIn's most useful features is its search feature. You can use it to find prospects who work in your area and have similar jobs as yours (i.e., home service franchise). Once you find those prospects, send them a connection request. If they accept, then you can add them as a contact on your phone or email list so that when there's an opportunity for you both to work together.
Instagram
Instagram is a photo-sharing app that allows users to post photos or videos on their profile feed. You can also use hash tags to tag relevant posts and make them easily discoverable by other users who may be interested in what you have to say.
In addition, Instagram offers a unique feature called Stories, where users can share content with others in real-time without having the fear of it being archived on their profile forever.
This makes Instagram an excellent choice for businesses looking to increase their reach amongst Millennials and younger generations who rely heavily on visual content when making buying decisions online and off.
Twitter
Twitter is a different beast from the other social media platforms, and it can be hard to figure out how to use it to your advantage. The key is knowing that Twitter isn't a place for self-promotion — it's a place for engagement.
You can use Twitter to connect with potential customers in real-time. You can share helpful information, ask questions and engage in conversation with people who might need your services. You can even use it as a customer service tool by responding quickly to customer complaints or concerns. Here are some ways Twitter can help your home service franchising business grow:
Build relationships with potential clients
Engage with current customers
Increase brand awareness
Consistency Is Key
In social media marketing for home service franchises, consistency is key. The best thing about social media is that it allows you to engage with customers all over the world, 24/7. But this also means that there are millions of other businesses competing for attention online — so you need to stand out from the crowd by being consistent with your posts and updates. If someone comes across one post from your company and then goes back two weeks later hoping to see another post from them only to find nothing new has been posted since then, they may lose interest and not give you business.
As a home service franchise, you might not use social media as much as other professionals, but the fact is that many local customers are going on social media to get recommendations. This means you need a presence on social media to grow your business and make sure new customers find you.
Let us generate leads and grow your home service franchise.
Get a Free Consultation for Social Media Marketing for Home Service Franchises
Don't Take Our Word for It: What Our Clients Say About Our Digital Marketing Services

"When we were looking for a company to host and provide WordPress support for our website, the top priorities were accuracy and timeliness. With DoubleDome, changes to our website are often made within the hour of sending our requests. This has allowed us to keep our website up-to-date so that we can pay more attention to running our business and working with our clients."
E. Bell

"DoubleDome makes changes to our website promptly, efficiently, and courteously. We have the input we want in creating and maintaining our site. They are a pleasure to work with."
Nancy Evans Elrod
Co-Owner, The Corner Pub

"I have been working with DoubleDome now for about 8 years. During that time I have referred them to several of my top customers. I have always received glowing praise about the company for their work which speaks volumes. DoubleDome is a company that you can rely on, and enjoy working with."
Joe Edwards
Vice President, Sales and
Marketing at IMAGERS

"I've been working with DoubleDome for nearly seven years and have been incredibly pleased with their support. From website design, development, hosting and digital marketing services, they truly are a "one-stop shop" for all our website and digital marketing needs. They're responsive and accessible when I need support, and they're able to clearly explain more technical processes and details when I have questions. If you're in need of a beautiful and optimized website that will get seen by your target audiences, I highly recommend that you call DoubleDome! "
Mary Olsen Newton, APR
Chief Communications Officer, A.G. Rhodes

"Our partnership with DoubleDome has resulted in an innovative and more user-friendly website. With increased flexibility and new opportunities to integrate our various channels, the website is our cornerstone for more effective communications with our members and gives us an online presence that shines. We look forward to building on our relationship with DoubleDome and strongly encourage others to explore their services."
Ashley Pilgrim
PRSA Georgia

"We've opened 4 offices around the country with some of those being acquisitions. We didn't have the internal staff to create all of the digital marketing campaigns. DoubleDome realized that. Chris approached us with a plan that covered all of our needs. They handled everything from strategy to implementation. We get monthly performance reports and can see the difference it is making to our business."
K. Reach

"We've been working with DoubleDome for 15 years. They started out as our web designer, and that grew into doing our digital marketing services. With their help we've created a model for quickly generating sales in new markets and have expanded from one state into five!"
N. Jackson

"I'd like to express my high level of satisfaction with your website design service. You're company did an exceptional job of implementing my idea into a dynamic and visually striking website and the entire process was seamless from the beginning to end. The staff at DoubleDome was always readily available and very knowledgeable. I would highly recommended your service to anyone looking to create a new website or improve upon an existing one."
Logan Belz
My Home Owner Claim

"I can never thank you enough for the great work that you did for "us" and your above and beyond-ness, taking time to explain the details is such a rare thing in business and we're truly fortunate to have found you."
Beth White

"DoubleDome updated our optometry site from top to bottom. They were able to give it an exciting new look that was well-suited to the practice. We had a variety of special requests and the people at DoubleDome were able to ensure that every point was taken care of in a timely manner. I would recommend them without reservation to any business that is in need of web development. Easy to work with, and excellent outcomes. "
Tom Brillante

"Sitting here stranded in 2 feet of snow so I have time to give you a thumbs up. The two ecommerce web sites you designed for us to work in tandem are great and doing a fantastic job of handling the individual and quantity orders."
Steve Darling

"DoubleDome's professionalism, extensive knowledge and creativity all came into play to design a online store that makes my unique automotive lighting products available to the world. What started out as a few LEDs, a scratch pad and an idea has turned into an ecommerce business with clients worldwide thanks to DoubleDome."
David Delaney

"I wanted something simple yet memorable. DoubleDome was great at designing what was in my minds eye. Thanks so much!"
Julie White

"Our brand was dated and showing it's age. DoubleDome helped keep the feel we'd had for so many years, and bring it into this decade. I'm really happy with the project and the results."
J. Anderson

"Who has time to do all their marketing? We certainly didn't. DoubleDome's huge list of services is great for us. They put together a program that makes sure we're doing everything we should every month."
M. Strickland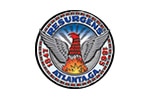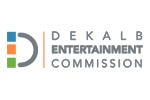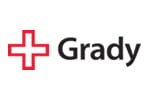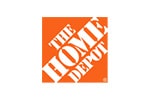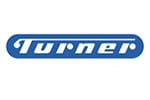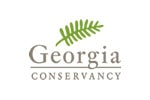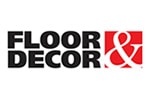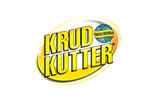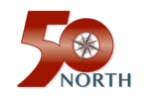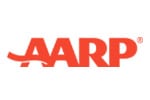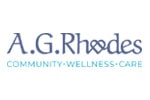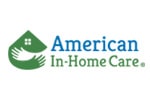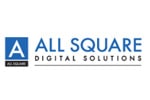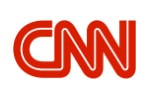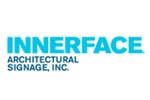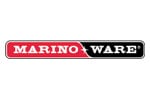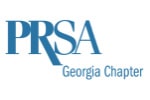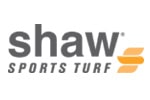 Let us generate leads and grow your home service franchise
Get a Free Consultation for Social Media Marketing for Home Service Franchises