Despite the increasing popularity of social media marketing, email marketing is still one of the most effective ways to build leads for small businesses. The average small business can earn around $49 from investing $1 in small business email marketing. This means that it can be a great way to connect with customers and grow revenue.
Aside from being effective, email marketing also comes with a variety of advantages. It's affordable for small businesses and can be used by anyone who has a limited digital marketing budget.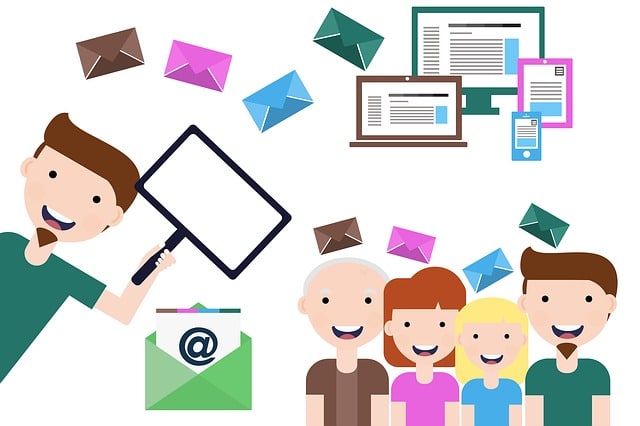 In this article, we will talk about five marketing tips that will help you improve your email marketing efforts and build more leads for your small business.
Test Emails Before Sending
It's important to test your emails before sending them. This ensures that the marketing message that you send is professional and doesn't get sent to a recipient's spam folder. Having a high-quality test ensures that your messages are sent to the right people.
To test your messages, sign up for a test email list and send them to a few of your colleagues. You can then ask for feedback.
Ask participants to verify if:
The formatting of the email looks professional
The content is readable
The email is easy to read on smartphones
The heading fits properly in the preview bar and subject line
Clean and Grow Your Email List Often
A great way to maintain a successful email list is to regularly clean it. This means removing any inactive or spam accounts. This will allow you to attract more potential customers and build a stronger relationship with them. One of the most effective ways to grow your list is by incentivizing people to sign up for your email list by giving them a lead magnet. Popular lead magnets can include using case studies, free courses, free eBooks, and coupons.
Optimize and Make Your Emails Mobile-Friendly
To improve your email marketing efforts, you should be implementing client segmentation. This allows you to split your audience into different sectors, which will allow you to target your messages better to each group of people.
One step that you can take to improve your email marketing efforts is by implementing a mobile-friendly template. This will allow your subscribers to read your messages on their mobile devices.
Include Many CTA Options
One of the most effective ways to grow your email marketing efforts is by implementing call-to-actions (CTAs). These are visual or written statements that take lead to the next step in your sales funnel. The four steps in this process are awareness, desire, action, and interest.
Awareness- Helps leads become aware of your services and products
Interest- Helps your leads become interested
Desire- Helps your leads desire what you're offering
Action- Leads make purchases and become customers
CTAs are visual or written statements that take a lead to the next step in your sales funnel. One of the most important factors that you should consider when it comes to creating these statements is the availability of an email signup link.
Build Your Brand Identity
Before you can start working on your email marketing strategy, you need to create a brand identity. This is a visual personality that portrays your company's core values and offerings. To build your brand identity, follow these steps:
Find your target audience
Choose a color scheme
Select fonts
Select corresponding email template designs
When creating your brand identity, you need to consider your target audience. This will allow you to better align your brand with your company's values and offerings.
Your buyer persona should also be used to incorporate the needs of your consumers into your brand identity. For instance, if your buyer persona states that your customers are analytical, then incorporate facts and statistics into your branding.
To ensure that your emails are professional, always test them before they are released to the public. You can use various optimization techniques to improve the effectiveness of your marketing efforts.