Are You Worried About Website Accessibility Lawsuits?
Let Us Manage Your ADA Compliance, Section 508, EN 301 549, WCAG Compliant Website In Less Than 48 Hours
SCHEDULE A FREE CONSULTATION
"*" indicates required fields
The DoubleDome/UserWay's solution solves the ADA, Section 508, EN 301 549, WCAG compliance issues for your website on day one, and every day after.
What You'll Get
ADA, Section 508, EN 301 549, WCAG Compliance
Software Installation, Configuration & QA Testing
Composition To Match Your Brand & Design
Automatic Enrollment In The CDL Program
Auto-Renewal of Software License
Yearly Tax Credit For ADA Compliance Expenses*

Why you need an ADA, Section 508, EN 301 549, WCAG Compliant website.
In the past it was possible to have a website that didn't work for people with disabilities. However ADA and Section 508 regulations for web accessibility are being enforced in court. The easiest way to avoid lawsuits is to ensure your website is ADA, Section 508 compliant with the DoubleDome/UserWay AI-powered solution.
Mitigate Your Legal Risk
Protect your website from accessibility-related lawsuits. Websites that do not meet ADA WCAG 2.1 AA accessibility standards can be fined up to $50,000 for a first violation, $100,000 for a second, and even more for compensation of damages.
Did you know: Settling a claim does not prevent another complainant from suing you on the same basis. That's why it's important get ADA, Section 508, EN 301 549 compliant, and not just ignore claims or settle them.
The U.S. is seeing a cottage industry of lawyers suing for non-compliant websites. There have been 50% increases in the number of suits brought in 2020 and 2021 with no end in site. These numbers do not reflect the number of complaint letters sent and settle before a lawsuit is filed.
What is ADA compliance?
ADA compliance is short for the Americans with Disabilities Act Standards for Accessible Design. What that means is that all electronic information and technology—i.e, your website—must be accessible to those with disabilities.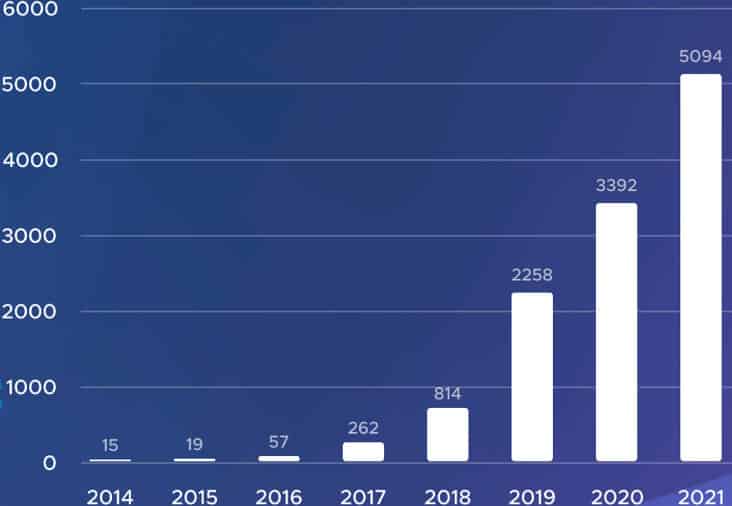 What is Section 508 compliance?
Section 508 refers to a section of the Rehabilitation Act of 1973. It is a U.S. federal law that mandates that federal agencies create and use information and communications technology (ICT) that is accessible to people with disabilities. The definition of ICT includes software and websites, electronic documents (such as PDFs), multimedia content, phones, call centers, and more—anything that people may use in order to access federal services.
Section 508 applies to all US federal agencies, as well as any government or non-government entities dealing with them or receiving federal funds for a project.
What is EN 301 549?
EN 301 549 is the European Union (EU) standard that pertains to digital accessibility. This standard mandates that all Information and Communication Technology (ICT) in the public sector must be fully accessible. No matter what disability a person might have, they should be able to access the same information as those without disabilities.
The standard includes every type of digital technology, including software, mobile apps, websites, and more. Content owners, producers, and managers should make sure that ICT they own does not violate EN 301 549.
What is WCAG compliance?
Web Content Accessibility Guidelines (WCAG) defines how to make Web content more accessible to people with disabilities. Accessibility involves a wide range of disabilities, including visual, auditory, physical, speech, cognitive, language, learning, and neurological disabilities.






What are the levels of ADA, Section 508, EN 301 549, WCAG Compliance?
WCAG guidelines break accessibility issues down into three levels.
Level A
Issues are the most urgent and include problems that can severely limit a disabled visitor's ability to navigate or use the website.
Level AA
Issues tend to be more rooted in functionality, addressing areas where improvement is needed to give disabled users the full experience of a site. (Level AA is considered the target standard for most commercial websites.)
Level AAA
Issues are the highest standard, fine-tuning and expanding on issues identified as Level A and AA. While it is an excellent goal, full Level AAA compliance is likely beyond the reach of most websites.
Automatic Enrollment In The Complaint and Demand Letter Program (CDL Program)
The CDL program provides comprehensive support in addressing and responding to any sort of legal complaint or demand letter regarding online accessibility. From assessing the claim validity, all the way to tailoring your accessibility action plan, UserWay's expert team works with the customer and their legal counsel, when necessary, to draw up and articulate a response, based on examined fact.
The CDL Program is included at no additional charge: Any existing UserWay AI Widget customer who subscribed prior to receiving any demand letter and/or any type of legal action, is eligible for CDL Program assistance. This is included in the subscription. For a new UserWay AI Widget customer (deployed after any claim/demand letter), there is a cost of $9,900 if a lawsuit has been filed and $6,900 if a letter was received without a lawsuit or summons.
Did you know? A prompt invocation of the CDL program can moot or render immaterial most claims, causing most complainants to withdraw their complaint without further action.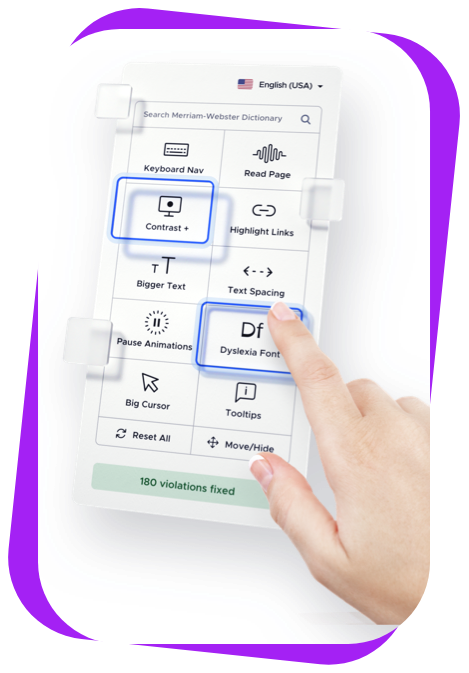 Receive A Yearly Tax Credit For ADA Compliance Expenses
The Disabled Access Credit is limited to small businesses with gross receipts of one million dollars or less or that employ 30 or fewer people. This is not a one-time credit. It can be used each year as long as eligibility requirements are met.
To claim these tax benefits, use IRS Form 8826, the Disabled Access Credit, and refer to Title 26, Internal Revenue Code, Section 44.
https://www.ada.gov/taxcred.htm
https://www.ada.gov/archive/taxpack.pdf
The Disabled Access Credit applies to federal taxes. There may also be additional tax benefits at the state level. You should consult a tax professional or perform additional research, depending on the state where your business is based.