Web Hosting Services: Fast, Secure & Always Up To Give You Peace-of-Mind
Run Your Business Website Smoothly

SCHEDULE A FREE CONSULTATION
"*" indicates required fields
Are you looking for a web hosting services that is always up, fast, and secure? Look no further than DoubleDome Digital Marketing. We are here to give you peace-of-mind when it comes to your website. Our reliable web hosting services will ensure that your website is always up and running, no matter what! We also offer a variety of features to help you create the perfect website. Plus, our security features will keep your website safe from hackers and other online threats.
DoubleDome is a top web host founded in 2000. We offer state-of-the-art web hosting services for websites, ecommerce stores, and custom systems. From WordPress to Magento and anything in between, we make sure your website is fast, secure & always live.
Our Cloud Web Hosting Services Include:
Fast Load Speed

High Performance Unlimited CDN
Fastest Server Level Caching
State-of-the-art Technology
Weekly Automatic Database Optimization

Super Secure

Automatic Daily Backups
Cloudflare DDoS Protection and Included SSL
Two-factor Authentication Available
SFTP / SSH Protocols
Isolated Software Containers

99.9% Network Uptime
Staging Environment Included
Premium DNS Included
15,000 Monthly Visits
2.5 GB Disk Space
6 PHP Workers per Site
The Importance of an Outstanding Web Hosting Service
Web hosting is a service that provides the perfect platform for websites to be stored on and processed by web servers, accessed via browsers from connected devices. It offers all of these technologies needed in order keep sites running smoothly without any hiccups or glitches!
The web server is where all of your site's files live. It processes them and makes sure they're available for retrieval by visitors on any device, which in turn allows you access through their browsers! Web hosting services provide the infrastructure and support needed for these processes to happen without any issues that is why it is essential that you get the service of a web hosting that you can rest assured that your website will be up and accessible online at all times to site visitors.
There are plenty of web hosting services out there, but not all of them offer the same features or speed. It's important to choose a quality web hosting service that will be able to provide you with everything you need for your website – whether it's a small personal blog or a large ecommerce store.
Types of Web Hosting Solutions
Every website is different and has different hosting needs. There are four main types of web hosting solutions that you can choose from:
Shared Web Hosting
Shared Hosting is the perfect solution for those with less budget and lightweight websites. It provides economical web hosting without sacrificing your site's performance or features, so you can focus on what really matters: building an awesome digital portfolio!
VPS Web Hosting
VPS Web Hosting is perfect for those who need more control over their web hosting environment. It provides you with a virtual private server, giving you the ability to install any software you need as well as complete root access.
Dedicated Web Hosting
Dedicated Web Hosting is the ultimate solution for large-scale businesses that need the power and flexibility of their own server. With Dedicated Web Hosting, you'll have complete control over your web hosting environment, including the ability to customize your server to meet your specific needs.
Cloud Web Hosting
Cloud Web Hosting is a great choice for those who need scalability and flexibility. With Cloud Web Hosting, you'll be able to scale your resources up or down as needed, and you'll only pay for the resources you use.
Your Business Needs Fast Web Hosting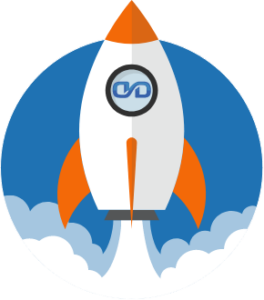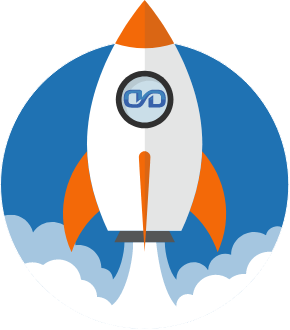 No matter what type of business you have, fast web hosting is essential. Web users are notoriously impatient, and if your site takes too long to load, they'll simply click away and find one that does. The only thing worse than a slow website is an abandoned one. If your site takes longer than 2 seconds to load, visitors are much more likely to leave and go elsewhere for their web needs! Fast web hosting will ensure that your visitors have a positive experience on your site, and it can also help improve your search engine ranking.
Additionally, fast web hosting is essential for businesses that rely on their website for revenue. If your site is down, you're not making any money! Slow sites can also lead to lost customers and decreased sales. In short, there's simply no excuse for having a slow website in today's competitive market.
Web hosting services are a crucial component to the success of any company in today's digital age. With reliable web hosts, you can rest easy knowing that your site is up and running with protection from hackers at all times – even during power outages or other disasters!
We understand the importance of having a web hosting service that is both fast and secure, which is why we offer some of the best hosting plans in the industry. Our team is always up to give you peace-of-mind, so contact us today to learn more about our services!
Reliability Of Web Hosting Providers
Technical Support & Assistance
It's essential that you find a web host with excellent technical support. Technical problems can arise at some point in time, and it is best to be prepared for them by using reliable hosts who have quick response times when these issues come up!
Flexible Upgrades & Downgrades
When you're a growing business, it's only natural that your web space would need to grow as well. At some point in time there may be an increased demand for larger bandwidth or faster internet service which means the hoster should offer these options when necessary without hesitation! The best hosting providers are also able-bodied enough from their flexibility during slower periods because they know how crucial this capability can become – especially given all of today's technological advances require high speeds just like ours do now so we don't get left behind anymore.
Clear Agreement on Service Plans
Web hosting companies often make different promises to their customers. The agreement must include the services that a service provider will offer in order for it be considered legal and binding, so if there are clearly defined benefits listed on websites or through customer care representatives then you can feel confident about your decision!
Uptime Reliability
Uptime is important to guarantee your website will be up and running. A lot of web hosts promise 99% or higher, but in reality it's hard for them (especially with DDoS attacks) not always be able to provide that level because people are hacking into their servers etcetera so you should check customer reviews on forums such as these before signing anything!
Security
This is a big one! Web hosting providers should go to great lengths to ensure your website and data are as secure as possible from any potential threats. Be sure to check what kinds of security features the provider offers, such as SSL Certificates, DDoS Protection, Website Firewalls etcetera.
The most critical step in choosing a reliable web hosting provider is selecting one that offers great service. The other issues become small when you have chosen wisely and don't skimp on quality, because it will pay off later!
DoubleDome Digital Marketing is Web Hosting Company You Can Count On.
Don't Take Our Word for It: What Our Clients Say About Our SEO Service

"When we were looking for a company to host and provide WordPress support for our website, the top priorities were accuracy and timeliness. With DoubleDome, changes to our website are often made within the hour of sending our requests. This has allowed us to keep our website up-to-date so that we can pay more attention to running our business and working with our clients."
E. Bell

"DoubleDome makes changes to our website promptly, efficiently, and courteously. We have the input we want in creating and maintaining our site. They are a pleasure to work with."
Nancy Evans Elrod
Co-Owner, The Corner Pub

"I have been working with DoubleDome now for about 8 years. During that time I have referred them to several of my top customers. I have always received glowing praise about the company for their work which speaks volumes. DoubleDome is a company that you can rely on, and enjoy working with."
Joe Edwards
Vice President, Sales and
Marketing at IMAGERS

"I've been working with DoubleDome for nearly seven years and have been incredibly pleased with their support. From website design, development, hosting and digital marketing services, they truly are a "one-stop shop" for all our website and digital marketing needs. They're responsive and accessible when I need support, and they're able to clearly explain more technical processes and details when I have questions. If you're in need of a beautiful and optimized website that will get seen by your target audiences, I highly recommend that you call DoubleDome! "
Mary Olsen Newton, APR
Chief Communications Officer, A.G. Rhodes

"Our partnership with DoubleDome has resulted in an innovative and more user-friendly website. With increased flexibility and new opportunities to integrate our various channels, the website is our cornerstone for more effective communications with our members and gives us an online presence that shines. We look forward to building on our relationship with DoubleDome and strongly encourage others to explore their services."
Ashley Pilgrim
PRSA Georgia

"We've opened 4 offices around the country with some of those being acquisitions. We didn't have the internal staff to create all of the digital marketing campaigns. DoubleDome realized that. Chris approached us with a plan that covered all of our needs. They handled everything from strategy to implementation. We get monthly performance reports and can see the difference it is making to our business."
K. Reach

"We've been working with DoubleDome for 15 years. They started out as our web designer, and that grew into doing our digital marketing services. With their help we've created a model for quickly generating sales in new markets and have expanded from one state into five!"
N. Jackson

"I'd like to express my high level of satisfaction with your website design service. You're company did an exceptional job of implementing my idea into a dynamic and visually striking website and the entire process was seamless from the beginning to end. The staff at DoubleDome was always readily available and very knowledgeable. I would highly recommended your service to anyone looking to create a new website or improve upon an existing one."
Logan Belz
My Home Owner Claim

"I can never thank you enough for the great work that you did for "us" and your above and beyond-ness, taking time to explain the details is such a rare thing in business and we're truly fortunate to have found you."
Beth White

"DoubleDome updated our optometry site from top to bottom. They were able to give it an exciting new look that was well-suited to the practice. We had a variety of special requests and the people at DoubleDome were able to ensure that every point was taken care of in a timely manner. I would recommend them without reservation to any business that is in need of web development. Easy to work with, and excellent outcomes. "
Tom Brillante

"Sitting here stranded in 2 feet of snow so I have time to give you a thumbs up. The two ecommerce web sites you designed for us to work in tandem are great and doing a fantastic job of handling the individual and quantity orders."
Steve Darling

"DoubleDome's professionalism, extensive knowledge and creativity all came into play to design a online store that makes my unique automotive lighting products available to the world. What started out as a few LEDs, a scratch pad and an idea has turned into an ecommerce business with clients worldwide thanks to DoubleDome."
David Delaney

"I wanted something simple yet memorable. DoubleDome was great at designing what was in my minds eye. Thanks so much!"
Julie White

"Our brand was dated and showing it's age. DoubleDome helped keep the feel we'd had for so many years, and bring it into this decade. I'm really happy with the project and the results."
J. Anderson

"Who has time to do all their marketing? We certainly didn't. DoubleDome's huge list of services is great for us. They put together a program that makes sure we're doing everything we should every month."
M. Strickland