By admin
Experian released their Global Fraud and Identity report and stated the issue of fraud affects nearly ¾ of businesses, 72 percent to be exact. The study involved 500 business executives in 11 different markets worldwide and more than 5,500 consumers. The situation seems to be stagnant, as businesses report that fraud has been the same or worse than previous years.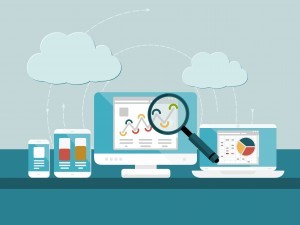 Small businesses are the biggest victims because they don't have the level of resources larger companies have to prevent these issues. Customers lose faith in business if it has been a victim of fraud, which leads to negative press and impact profits. SMB etailers should take these five basic steps to verify that a customer is who they say they are to reduce fraudulent transactions.
Use experts Look into using third-party providers for security. Simple ways for customers to keep their information private such as Google or Apple pay anonymize the payment source and keep credit card numbers protected. Security concerns stay with Apple or Google in these situations and eliminate the etailer from being stuck with the burden. Utilize an ecommerce web designer to stay secure with minimal effort on your end.
Look at orders with a microscope Use a team that knows what suspicious activity is and has great attention to detail. It can be a tedious process to look into suspicious activity and manually going through transactions but can benefit by reducing costs from fraud. It's a measure that should only be used in addition to other security avenues.
Examine daily transactions with limits on orders Compare shipping and billing information. The addresses should match in most orders. Look at purchases made in cities that aren't associated with the billing or shipping address, or those that are significantly higher than your usual order. Minimize fraud by limiting the daily purchase total or number of transactions.
Keep it digital Use digital models and strategies that automate these tasks to reduce the burden on the business. Cyber attackers are becoming more aggressive in their attacks, making it even more critical to implement effective security tools. It also reduces the chances of a data breach, large or small.
Balance the user experience and security Keep in mind that customers get annoyed and might deter from purchasing if they have to overcome too many security hurdles. Be effective, but don't go overboard and create a frustrating experience for a legitimate customer. Keep required personal information to a minimum and watch your orders roll in.