By admin
Millennials are the target market for many businesses because they have the most buying power. Choosing them as your target market can help you make big leaps in your e-commerce strategies.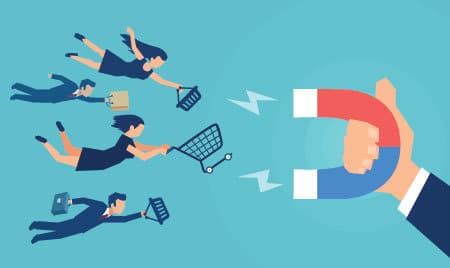 Online Presence
Whether you choose an Atlanta ecommerce web designer, or you do it yourself, focus on making sure all of your offline products are listed on your website. Millennials do most of their shopping online, so it is important to have everything you offer in your brick and mortar store purchasable online for them to purchase later.
Mobile All The Way
Accessing your e-commerce website by smartphone and tablet is very important if you intend to make millennials your target market. More than 50% of the shopping millennials do is via smartphone. This means that your store should be built to accommodate shopping with mobile devices primarily.
Sharing
Making it easy for visitors to share your products with others on social platforms is free marketing and advertising for your business. You may have one or two unique products that go viral on a social media platform if they are easy to share.
Recommendations
Word of mouth is important when it comes to millennials. They trust each other and ask for advice when it comes to products and services. Make sure you have a good strategy for your online presence and monitoring your reviews.
Focus on Images and Videos
Bright images and short and direct videos attract more visitors that are in the millennial age range. They like vibrant content that isn't boring, but the content is direct. Make sure your brand reflects what it will do for your visitor right away!
Online Coupons
If you integrate an online coupon into your e-commerce website so that visitors can save money on purchases, it is easy to elevate your business. You can even use your coupons in your ads to encourage users to visit your site and get a discount. The bigger the discount, the more visitors you'll get. If you don't want to offer high discounts all of the time, consider higher discounts for new customers.