By Jim Clanin
Learning how to build links for ecommerce is an essential skill that you should learn in order to increase traffic on your site. Backlinks are links to your website from an outside source. The better the source linking to your website, the better you will rank as an authority in your industry.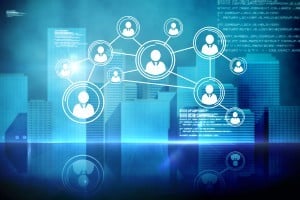 Create Valuable Content
Sharable content is a fantastic way to create links to your website. Create the content on a blog you own and attach the blog to the site you have an Atlanta Ecommerce Website Design team build. A blog attached to your website can highlight products, give advice, offer creative ideas. Sharable content is expert-level content that consumers want to share with the people on their social media accounts. Once you have a blog post created, you can share them via social media and then others will share the content as well. Sharable content provides you with the backlinks you need to grow your e-commerce business.
Highlight Your Best Products
You can add to backlinks by including an internal link to a product that you offer on your website. Overusing internal links is shamed in the blogging community and with ranking algorithms, so ecommerce business backlinking to just one product is enough to double your backlinks and stay within the ethics and rules of blog writing.
Stay Relevant
It is important to keep sending useful content into the internet. Content and links tend to get old, and search engines no longer see them as relevant as newer content. The best way to stay relevant with an audience and search engines is to stay connected. Write about your products everywhere you can and keep up with your blog by writing a few posts every week.
Watch Out for Spam Rules
Every social media platform has rules for spam. You may not even know that you are spamming by posting things about your business that seem innocent, or not having enough followers versus the number of people you follow. While this may be confusing, reading the terms and conditions for social media sites are important to the livelihood of your digital media campaign and on your effort how to build links for ecommerce.