By Jim Clanin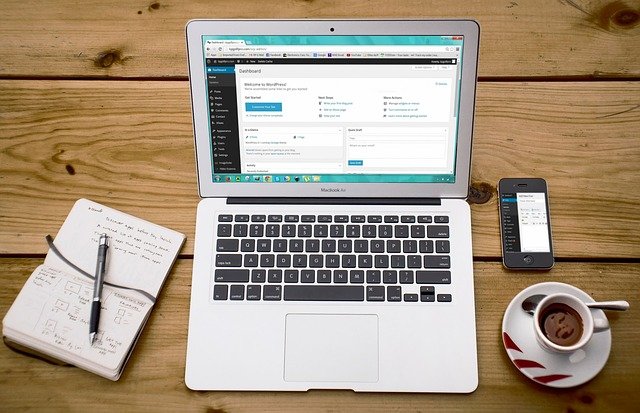 Today, businesses in Georgia frequently request the assistance of a web designer with expertise developing WooCommerce sites. The WordPress platform includes features of interest to enterprises marketing a wide array of goods and services. Creating a stylish retail outlet using the WooCommerce plugin assists merchants in cultivating online sales with the help of a turnkey sales platform.
Producing Ecommerce Websites
Design teams enjoy numerous options for generating effective commercial websites, of course. Some enterprises choose to design new signature platforms using their own proprietary tools. While expensive, this choice often promotes the goals of well-established businesses and institutions.
More frequently, entrepreneurs choose to hire a specialist to build a site using a platform equipped with an existing content management system. For example, the popular WordPress software facilitates the creation of highly customized webpages. It serves the needs of enterprises across many different economic sectors (including consumer goods retailing).
About The WooCommerce Plugin
The WooCommerce plugin poses one of the best options for generating a stylish, highly functional online business website. It offers a way for companies to maintain attractive storefronts in cyberspace. This free, open-source software tool also permits creators to retain their ownership of their data and proprietary content. The current 4.8.0 version functions seamlessly with WordPress 5.3. (Developers have tested its compatibility up to WordPress 5.6).
As of the first week of January 2021, over 5 million sites used the WooCommerce plugin for WordPress. It works well in conjunction with the use of several extensions. For example, webmasters easily install booking or subscription services using this platform. They also enjoy several options for configuring multiple shipping and payment functions. With correct deployment, the plugin also reportedly calculates sales taxes for customers. Available in 65 languages, it represents a popular ecommerce choice.
Compatible With Other Programs
Can a WordPress site employing the WooCommerce plugin also utilize other software programs? It usually proves wise for a commercial site owner to carefully test compatibility, especially before installing a completely new program. However, some popular programs that integrate smoothly with the WooCommerce plugin at this time include HubSpot, Facebook, Google Ads, and Mailchimp.
A large number of WordPress plugins also function compatibly with the WooCommerce plugin (too many to list, in fact). Two of the most popular include features of interest to numerous site owners: Smush and Omnisend. Some business sites may find it helpful to add these capabilities.
About Smush
Developers choose between free and paid versions of the Smush plugin. This tool helps optimize images. It offers image compression to assist page loading.
The free smush plugin version 3.8.2 boasts over a million installations. It functions compatibly with updated WordPress sites. Select this software in 39 languages.
About Omnisend
Omnisend offers a subscription-based plugin to help automate WooCommerce platform emailing functions. The software assists store owners seeking to customize their communications with prospective customers. Subscribers also enjoy access to both a short omnisend training course and a library containing whitepapers, ebooks, and marketing reports.
Using this commercially available tool, a business site with outstanding ecommerce website design may send personalized newsletters and sales materials to visitors. Omnisend provides a way to distribute customer satisfaction surveys, also. It automates these communications.
Obtain Knowledgeable Development Services
Busy entrepreneurs in Atlanta frequently discover benefits in requesting the services of an experienced Atlanta Ecommerce Website Design team. Installing, configuring, and testing software programs and plugins usually proves time-consuming. A developer possessing familiarity with the WordPress platform offers valuable assistance to enterprises seeking to cultivate a successful online presence!