By Jim Clanin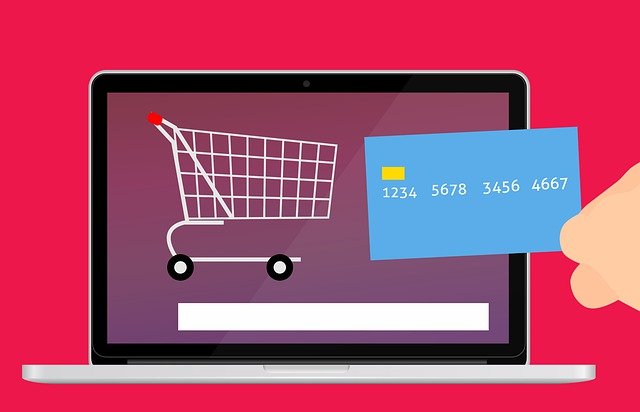 Today, the skills of a talented ecommerce developer assist businesses in creating more secure, effective websites. As the 2020 holiday shopping season rapidly approaches, security analysts urge companies in Georgia and other states to remain on guard against Magecart attacks. This type of malicious cyber threat gained attention this year. It reportedly poses a significant risk to merchants whose customers conduct transactions using credit cards.
About Magecart Attacks
As the volume of online sales rose during the COVID-19 pandemic, reports surfaced worldwide about a serious new security threat in cyberspace. A number of sophisticated criminal gangs uploaded JavaScript-based malicious code onto ecommerce websites in order to systematically "skim" credit card information entered by customers. In some cases, the software actually redirected victims to bogus checkout websites to enter their information.
Criminals use the stolen credit card data to obtain goods and services online. Reportedly, many of the recipients of the fraudulently purchased merchandise accept receipt in Eastern Europe. Additionally, some Magecart attacks have allegedly arisen from the Communist nation of North Korea. The thieves either upload the malicious Magecart code directly to a website, or place it there indirectly by including it in banner advertising displays.
A Significant Ecommerce Problem
Magecart attacks gained media headlines during 2020 in several places around the globe. Businesses in the United States, Israel, India, Australia, and Russia have reported losses as a result of the exploitation of this ecommerce website security vulnerability. The most extensive attack detected this year occurred during a single weekend in September. Some 2000 commercial websites employing the popular Magento platform allegedly sustained harm from Magecart during this narrow window of time.
The heartlessness of the Magecart attacks extended to the theft of credit card information from parents in some 300 school systems. In early October, a company furnishing financial services to school districts sustained an attack over the course of a weekend. Patrons endeavoring to purchase school meals for their children found themselves redirected to a different payment webpage. It mimicked the legitimate service and stole their credit card information.
Preventing Magecart Attacks
Fortunately, security firms and Interpol now actively work to prevent Magecart attacks. Law enforcement officials in Indonesia recently arrested several suspected cyberhackers for Magecart-related crimes. Yet it remains very important for ecommerce websites, especially retailers, to exercise vigilance to prevent this security threat from causing damage.
Some security analysts predict Magecart attacks will most likely arise during high traffic volumes in the upcoming holiday sales period. Merchants should check the JavaScript on their sites periodically to ensure no one has embedded malicious code there. Unfortunately, security experts report the biggest threat for this type of attack arises during the payment process (often conducted on a third party website). Thus, even carefully monitoring the coding content of your site may not fully protect your customers.
Designing Ecommerce Websites With Security in Mind
Some measures to take to reduce the chance of a Magecart attack this year involve paying close attention to the checkout process. A skilled web designer may offer valuable assistance in formulating this step with tighter security in mind. For example, don't permit chat services to access payment page information. Taking this precaution helps reduce opportunities for the malicious skimming away of customer card data. Use two factor authentication, also.
Suspected Magecart attacks warrant a rapid response. Contact the police to report this problem. Potentially, cybercriminals abuse credit card information not only by stealing goods and services online, but also by selling a customer's financial data to identity thieves.