By admin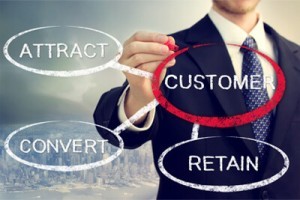 An e-commerce business can be challenging to say the least. Your marketing strategy and a good ecommerce web designer are the first steps to take when you want to get your idea or products on the internet. Sometimes it isn't all about the product! Good marketing is the key to making sure people find out about what you have to sell. You may choose social influencers or create a video that goes viral to give your business a good start. Either way, staying on top of the challenges from the very beginning will help you be successful.
Understanding Content Marketing for Your Business
A good strategy is important when trying to gain customers. Knowledge of how to reach your customers is the best way to get the word out in the right way. If most of your customers use social media, this should be 80% of your concentration. An influencer is someone that is well known on a social media platform. You would pay the influencer a certain amount to review or talk about your product on their platforms. This can bring in a lot of business for an entrepreneur. There is also blogging, email marketing, and guest posts on blogs. You may find that many of your customers belong to certain networks or groups online. If you know where to find your customers and you have a good plan, it is easier to make a strategy. Starting a transparent conversation about your product is always a good start.
Can Your Customers Trust You?
Trust is different online. Your first impression matters online more than it does face to face. Your website needs to be professional enough to convince people that you are well established and an expert in your industry. You should also have a user-friendly website, so people want to keep visiting.
Having people test your site and give you feedback is one of the best ways to make sure that your e-commerce business is displayed correctly on theinternet. Feedback is key to selling product and keeping people interested enough to return repeatedly.
If you have a good website and a stellar marketing strategy, it is only a matter of time before you have the customers you need to become a success!