By Jim Clanin
Regardless of the size of your business, a solid e-commerce website is going to provide you with benefits. If your business is still in the early stages or starting out, you stand to potentially benefit even more from an e-commerce web solution. The key to achieving that success is ensuring you have the right one. While there are numerous options available today, including do-it-yourself solutions, the option that can provide you with the best and highest returns is a customized e-commerce web design.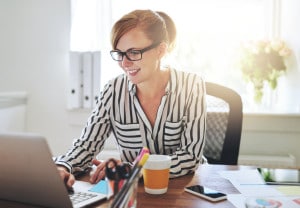 Today, one of the rarest commodities in existence is time. Everyone is busy and stretched to the limit. Fortunately, technology offers a viable solution by allowing consumers to shop from practically anywhere; including their smart phone. As a business owner you must be prepared to take advantage of this dramatic evolution in technology. A custom e-commerce website can cater specifically to your needs as well as those of your customer.
A custom e-commerce solution offers an ability and advantage that do-it-yourself solutions cannot provide. In many cases, standard plug-in applications simply will not suffice to meet the needs of an emerging and expanding business. Custom e-commerce solutions can be tailor designed based on your precise needs. A professional web designer experienced in the nuances of e-commerce can work with you determine exactly what is necessary to meet the needs of your customers and take your online business to the next level.
Today most businesses have wisely made the decision to move online. In this day and age of rapidly advancing technology, you cannot afford to remain behind. As a result of this shift, consumers now have more expectations of websites and online retailers. A custom e-commerce design can help you to stay at the forefront of the competition.
DoubleDome Digital Marketing is an Atlanta web design company that provides a full range of Internet Marketing services including Web Design Service, Ecommerce Website Design, Mobile Web Design, Flash Design, SEO Services, Email Marketing Services, Website Support Services, and Web Hosting Services. DoubleDome is a single point-of-contact for all Internet marketing services for corporate websites, Ad Agency Outsourcing, Business web design and retail e-commerce across the country. For more information about DoubleDome, please visit their website: www.doubledome.com.