Pay-per-click (PPC) advertising is a leading digital marketing strategy that involves creating custom ads, choosing keywords to trigger ad impressions and paying when someone clicks those ads. Google AdWords, for instance, displays PPC ads on the search results for advertisers' keywords. When someone searches for a keyword specified by the advertiser, they'll see the advertiser's ad. The advertiser will only be charged, however, if the user clicks it.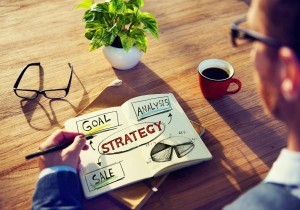 If you're planning to promote your business with PPC, there are a few things you should know. Following the tips outlined below will help you achieve a profitable, successful PPC campaign.
Identify Your Goals
What do you hope to accomplish with PPC advertising? The most common goal is to drive sales and achieve a positive return on investment (ROI). However, there are other possible goals to consider, such as generating leads, boosting website traffic, increasing brand visibility, etc.
Track Conversions
Conversion tracking is paramount in PPC advertising. Without it, you won't know which keywords trigger conversions; thus, you can't optimize your campaigns for better performance.
In PPC, conversion tracking typically involves the use of an invisible pixel that's placed on the conversion page. Once a user reaches this page, the pixel is fired, allowing the advertiser to capture key data on the user's behavior. Check out this article to learn more about conversion tracking in AdWords.
Structure Your Campaign
One of the most important steps in PPC advertising is structuring your campaign. Generally speaking, it's best to create small ad groups with only a few closely related keyword. If your ad groups have hundreds of keywords, they probably won't be relevant to the ad copy; thus, your ads will suffer from a low click-through rate (CTR) and equally low conversion rate. Not only will this lower your campaign's ROI, but it can also hurt your Quality Score.
Set Your Budget
Never run a PPC campaign without setting a budget. This is particularly true when bidding on keywords with high search volume. With more than 3.5 billion Google searches performed every day, failure to set a budget on your AdWords campaign can cost you big bucks.
If you have multiple AdWords accounts, consider downloading and using the AdWords Manager tool. This free-to-use tool offers consolidated billing by combining multiple account invoices into a single, convenient invoice.
Professional PPC Management
Finally, consider hiring a professional Atlanta PPC management services company like DoubleDome to optimize your PPC campaigns. Among other things, they can help you choose the right keywords, create ads, track conversions, create landing pages, monitor bids and more.
PPC is a powerful marketing channel that can help your business drive more sales and conversions. However, it requires constant monitoring and optimization. So, team up with a professional PPC company to gain the upper hand on your competitors.