By admin
If you are in charge of marketing for your company, you might be feeling overwhelmed by Google and their constant changes. However, if you don't keep up on it, you will miss out on the best ways to generate money for your organization. Luckily, it doesn't have to be such a challenge. The following tips will help you get the most out of Google's newest addition to its advertising suite: Showcase Shopping Ads.
Showcase Shopping Ads 101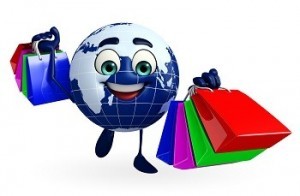 First Google announced you would be able to target your shopping ads better with customer matching and then they rolled out the new conversion tool "Purchase on Google." Now, with Showcase Shopping ads they went even further.
This new ad format will show to your broad, commercial, and non-branded demographics right above paid search ads and next to the product shopping ads right at the top of Google.
Similar to product shopping ads, they will appear with the commercial intent search queries that show the prices and product images right here. However, it won't send visitors to your landing page when they click on it. Instead, it will show them a catalog of related products.
One of the best parts of this new type of ad is that the first click is 100% free. You will only pay Google if they then click on one of your products on that landing page that would take them to your actual site.
Creating a Showcase Shopping Ad
The new API lets you create these ads or you can use the new AdWords interface (still in Beta).
First create your ad group in the shopping campaign and pick the ad group called "shopping showcase"
Select the product you want to advertise. This can be sorted by product type, brand, logo, and more.
Next, you'll create the visual ad part. You'll need to select your image (hint: use something that gives the product a visual "pop" and encourages click-thrus), headline, description, destination URL, and the display URL.
Tip: Use catchy wording, great images, and try out different ad groups for the maximum CTR you can fetch with this fun new ad type!
Going It Alone Vs. Getting Help
A lot of this information can be difficult to retain when you only see it once. The alternate route is get some help in the form of PPC management services. These professionals can get you set up with the right targeting, ad spend, and deep knowledge of how to sell to your particular market online, saving you time and money. Consider if this is the right option for you, instead of manually creating each ad or having someone on your team internally do it.
When it comes to advertising online, it can seem like a hassle sometimes. Luckily, it doesn't have to be. Whether you learn the technology on your own or choose to use a PPC company that can act as your AdWords manager, you can find the right solution for you. Be sure to leverage the shopping ads above so your company can grow to the revenue and profit you deserve this year.