If you have a local business that wants to source local customers and clients instead of national, you can use pay per click campaigns to target the right people for your leads. PPC offers businesses the ability to gain local people and create more trust right in the ad.
Think Smaller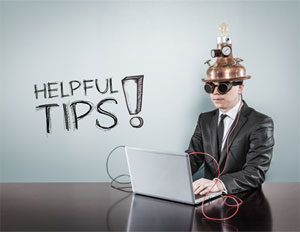 If you are looking in a large local area, try getting smaller. You can list out the cities of the area instead of just the metropolitan area or county. Using the names of the suburbs and smaller neighborhoods may get you clients that you didn't know where looking for you in the area.
You can also write ads for each specific neighborhood in the area. This gives you even more of a personalized ad.
Use Ad Extensions
An add extension is the additional or bonus links at the bottom of your PPC ad. These extensions help people locate you or give them a call button. This allows users to click and locate or call you without having to visit your website. This can give you direct customers, instead of routing them to your website first. Ad extensions are good for local restaurants, pizza places, night clubs, and real estate agents.
Optimize for Mobile
It is important that your website or landing page is ready for mobile viewers. Most of your visitors from a PPC ad will access your site via smartphone. This means that your site needs to cater to the majority to get good leads or customers from your campaigns.
Know Your Community
Talk like the locals do on your website and in your PPC ads. If they have abbreviations for their town, or they refer to a certain area with a nickname, these are useful to connect with your audience. People also get offended when visitors say certain things a different way in their town. You can gain trust by speaking the local jargon correctly and writing it into your ads.
A local business can thrive with a PPC campaign. Getting down to the smallest details and knowing a lot about your community can help you, or a paid search agency, focus your ads on your target market.