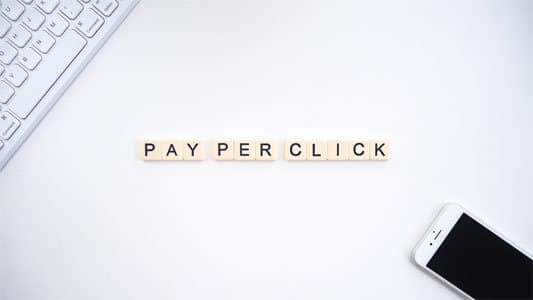 The unprecedented disruptions created by the COVID-19 pandemic will cause numerous businesses in Atlanta to revisit their pay-per-click (PPC) ad campaigns. An experienced Atlanta Google AdWords Expert provides valuable assistance in this effort. Why might some companies choose to modify PPC ad campaigns right now? What issues should managers consider in taking this action? A responsive approach to PPC ad management offers important benefits.
PPC Ads: Powerful Tools
Pay-per-click ads geared towards local markets have enjoyed greater prominence in the marketing strategies of countless businesses during recent years. From retailers to bloggers, the use of PPC ads helps website owners monetize their sites. Additionally, numerous businesses in Northern Georgia benefit by conducting highly targeted PPC ad campaigns. They generate new customers through effective online promotions.
However, enterprises that focus on the Atlanta Area in their pay-per-click ad campaigns may discover value in revisiting their online ad content at this time. Some advertising won't require any changes. Yet in many cases, ads that displayed well before the advent of the COVID-19 social distancing measures no longer serve their intended purpose effectively. In the worst-case scenarios, online content may unintentionally offend or upset some viewers.
The Importance of Responsive Ad Management
Analysts urge enterprises to review their digital advertising during the COVID-19 pandemic. Three elements prove especially important at this time: empathy, community responsibility, and effectiveness. Consider the value of crafting your marketing message with care during this challenging period:
Empathy During a Crisis
Ginny Marvin, Editor-in-Chief of Third Door Media, finds merit in businesses conveying empathy to the public at this time. The COVID-19 epidemic has cost thousands of lives, and imposed illness and financial hardships upon millions of people. This health issue frightens many residents of the Atlanta Area.
While businesses should never exploit the epidemic for marketing purposes, they do need to make it clear they value their customers. Expressions of empathy and sympathy during a crisis help reassure others. In some cases, companies maintaining ongoing PPC marketing campaigns may appear out of touch to consumers if they don't acknowledge the epidemic and its impacts.
Promote Community Responsibility
Google recently urged Google Ad Sense advertisers to also consider their advertising during this period in light of the appropriateness of the message. Stay-at-home orders remain in place in Georgia as of early April. Ads should not discourage consumers from adhering to these temporary directives, for example.
It may prove helpful for companies directing ads towards Atlanta consumers to review the content in light of temporary social distancing directives. Some businesses may choose to update their messages. For example, an amusement park or a DJ service might mention their eagerness to welcome large crowds after the current COVID-19 crisis ends.
Maintaining Solid Commercial Relationships
Additionally, businesses at this time must consider advertising effectiveness. This process helps maintain (and even reinforce) relationships with customers. During a period when large numbers of people work from home, customers appreciate pertinent updates about relevant products and services.
Some businesses might discover value in postponing ad campaigns. Others will find it helpful to discuss new, useful services or different operating hours. By focusing on their commercial relationships in these communications, companies enhance their value to customers. Consider requesting assistance from a skilled Atlanta Google Ads Consultant in creating these messages.
Pulling (or modifying) carefully planned online ads proves painful for businesses in the short term. However, a responsive approach offers a way to reinforce company goodwill and build stronger long term commercial relationships.