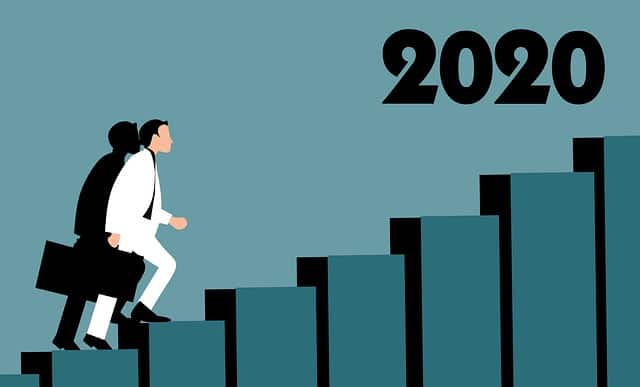 Today businesses in the Greater Atlanta Area frequently depend upon pay-per-click ("PPC") ads. This form of cost-effective advertising helps promote a variety of goods and services. Pay-per-click ads hold the advantage of delivering a higher percentage of interested prospects than some other types of ads. Many website owners also use PPC keywords in blogs to generate additional revenue streams.
A capable Atlanta Google Ads Consultant helps advertisers conduct highly targeted, more effective PPC campaigns. This assistance proves especially valuable for cost-cutting purposes. Consider using three timely ideas to help streamline your pay-per-click advertising programs this year:
One: Undertake an Internal PPC Advertising Audit This Year
Have you ever undertaken an audit of your company's pay-per-click advertising? Some firms routinely perform this housekeeping task. Yet many others, especially small businesses, find the process time consuming. Managers may not have prioritized this step in the past.
Yet the arrival of more challenging economic conditions during 2020 makes internal PPC audits a useful streamlining tool. It simply makes sound financial sense to ensure you know how much your pay-per-click ads cost and how many responses they generate. Determine how many prospective customers and customer conversions your business obtains through this form of advertising. If you utilize PPC for revenue-generating purposes, analyze your website statistics closely. Carefully compiling and reviewing all this information holds value for businesses in terms of assessing the effectiveness of a PPC campaign. In many cases, discussing your results with an experienced ads consultant proves particularly helpful. You may gain useful insights for cost cutting and revenue expansion during coming months.
Two: Pay Close Attention to Industry-Specific New Search Terms
Online marketer Donita Fowler recently observed the Coronavirus Pandemic and resulting public health measures impacted the way customers search for some goods and services. These changes often appear highly industry specific. Yet during March and April, as widespread stay-at-home mandates went into effect, numerous online searches reflected changed conditions. For example, more people hunting for restaurants submitted queries that included "pickup" or "delivery." Searches centering around "home school" and "face masks" also increased.
Take a moment to explore all the ways recent events have impacted your specific business sector. In some cases, Atlanta Area businesses may discover advantages in researching new keywords closely related to changing daily conditions. You may find it useful to incorporate these developments into pay-per-click advertising campaigns during 2020.
Three: Retain Some Specifically Branding-Related Ads
Even if business owners decide to modify existing PPC programs in light of an internal advertising audit, it may prove useful to retain some ongoing ads relating to branding. Helping prospective customers identify your firm and its products remains an important goal for most enterprises. Maintaining ads that the public readily associates with your firm or your product lines yields significant benefits over the long term.
One strategy might prove especially useful in this respect. Classify PPC ads during the internal audit as branding-related (or not). You'll want to ensure you clearly define your branding goals before undertaking this step. It may assist you in identifying essential PPC channels for ongoing ad campaigns.
Employing Lean, Effective Pay-Per-Click Advertising
Many factors contribute to extensive disruptions in the Greater Atlanta business climate this year. The combination of a sudden recession, coupled with ongoing concerns about COVID-19, only add to the economic stresses that always accompany an election year. By reviewing your PPC campaigns with the assistance of an experienced Atlanta Google AdWords Expert, you'll enhance the advantages your enterprise receives from its online advertising programs!