If you have a website and a PPC campaign, your website has the ability to ruin the leads you acquire from your PPC efforts. It is important to keep your website healthy to transfer as many leads into customers as possible. Acquiring a customer from a PPC campaign has several factors. Customer experience on your site is sometimes more important than your brand or service.
Responsive Site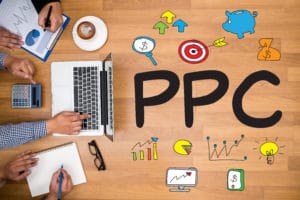 Users are looking for a site that works well on mobile, tablet, and laptop environments. A responsive site should give them a great website no matter how they access the information. If the mobile site doesn't work well, or have all of the information, a user may leave the site.
How Fast is Your Website?
Speed is one of the top reasons that potential customers will leave a site. Try to keep the time a webpage opens under three seconds. Many won't wait longer than that before they are off to something else.
Looking Professional?
A homemade website or one that looks cheap will get passed up by many potential leads. Invest in your website, just like you do your PPC campaign and you could see a boost in sales. If you have a paid search agency, feel free to ask them if your site is professional enough to get good results. Do any restructuring you need to do before beginning a new campaign.
Keep it Simple!
Once a visitor is on your site, they want to see information related to the ad they clicked on. Keep your site easy and simple for them to find the product or service they are interested in obtaining. Too many improvements can sometimes lead to a website losing focus on what they have to offer a lead that comes from a PPC ad. Keep your ads relative to what you have to offer on the webpage.
Your visitors look for the information they want as soon as they click on your ad. Quick, simple, and easy websites will gather more leads from PPC over less time. A professional and aesthetically pleasing website is the key to keeping customers on a webpage for a longer amount of time.