Many websites will link to your website if you pay them for the link. Is this a good method to increase the link popularity of your website, or can you get in trouble if you use paid links?
Google is very clear about paid links. They don't like them. Google even has an official form that enables webmasters to report paid links to Google: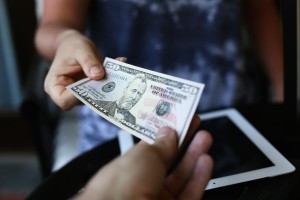 "Google and most other search engines use links to determine reputation. A site's ranking in Google search results is partly based on analysis of those sites that link to it.

Link-based analysis is an extremely useful way of measuring a site's value, and has greatly improved the quality of web search. Both the quantity and, more importantly, the quality of links count towards this rating.

However, some SEOs and webmasters engage in the practice of buying and selling links that pass PageRank, disregarding the quality of the links, the sources, and the long-term impact it will have on their sites. Buying or selling links that pass PageRank is in violation of Google's webmaster guidelines and can negatively impact a site's ranking in search results."
Only time will tell, but our guess is that targeted keyword research and effective search engine optimization will become more critical as people learn to search differently over time.
DoubleDome Web Technologies is an Atlanta web design company that provides a full range of Internet Marketing services including Custom Web Design, E-commerce Design, Mobile Web Design, Flash Design, Search Engine Optimization, Email Marketing Service, Website Support, and Web Hosting. DoubleDome is a single point-of-contact for all Internet marketing services for corporate websites, Ad Agency Outsourcing, Business web design and retail e-commerce across the country. For more information about DoubleDome, please visit their website: www.doubledome.com.