By Jim Clanin
5 Web Design Tips for Startups
One bridge every startup has to cross is how to get a website up and running. Most startups are on a shoestring budget, looking for any way to reduce expenses and may be considering the most cost-effective way to get their website built. After being in the web design field for almost 20 years, I've seen many mistakes made by young or inexperienced designers, and I also have learned from many of my own mistakes. I would almost always recommend you hire a professional web designer, however if that isn't possible for you, you'll want to consider these helpful strategies.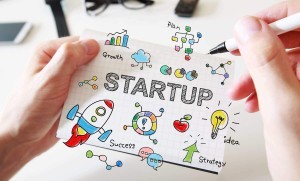 1. Keep it Simple
The phrase "less is more" couldn't be more appropriate for building a website with lack of experience. On a tight budget, your goal is just simply to get the basic information up on the web and save the special effects for a later time when you can afford a professional. This may include information about your product or services, how to contact the company, your location, who the management team is, etc. Don't try to go over the top with a fancy design and graphics, or complicated navigation menus.
2. Color Choices
Choose one or two colors to use throughout the entire website. Your colors typically come from your logo, but if your logo is only one color, you may want to find one more color that works well. Take a look at any big name website such as Coca-Cola or Starbucks and you'll notice simple color choices. If you're a newbie at design or building websites, it's also best to use a dark color for the font such as black or dark gray, and a light color for the background such as white.
3. Typography
Don't overdo it with font selections. Choose one or two fonts to use for the entire website. If you choose two fonts, the fancier font can be used for headings and the simpler font should be used for paragraphs. Or just keep it simple with one font. Remember, the goal is to make your website easy to read.
Web sites should also typically have a larger font than what you would put on your business letterhead, with a 13-point font being the absolute smallest (except for maybe fine print information). The line-height should be 1.5 to 1.75 for easier reading on the web.
Another way to make it easier for visitors to read your copy is by shortening the width of your paragraphs. Do not let your paragraphs span the width of your website. Instead, use columns to make it easy for readers to move from one line to the next without getting lost.
4. Images
The images you choose can make or break the look of your website, so it's important to choose wisely. If your budget allows, it's worth the investment to hire a professional photographer. It's ok to purchase stock photos as well, just be sure they communicate your message effectively and professionally, and stick with a theme throughout your website. For example, if you want to use a cartoon type image, make sure all your images are cartoons.
5. Calls to Action
Converting your website visitors to leads and then to customers is obviously your main goal, so be sure that every page has a call-to-action. This could be signing up for your newsletter, requesting a quote or consultation, or downloading your e-book. The calls to action should be in the form of a button that stands out and is easy to see.
Hopefully, the above tips will provide you with some guidance if you're not able to hire a professional web designer. If you do want some help, contact DoubleDome, an Atlanta Web Design company, at 888-799-6067 or on our website at www.doubledome.com/contact-us.