By Jim Clanin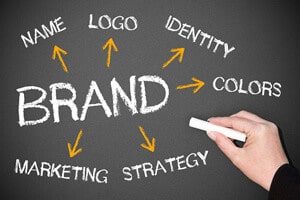 You need to make sure that your business stands out from the rest, and you strive to have that instant name recognition that so many other businesses have. However, unless you are actively trying to brand your company, it isn't going to happen for you. Branding doesn't have to be difficult, but you will find that it proceeds much more easily when you have some professional help guiding you along the way.
What are some of the things that need to go into branding in order to raise your company's profile and become more successful? You have to have a single image for your business, and this includes having a great logo that adorns all of your stationary, newsletters, emails, business cards, website and more. If you are selling products, you will want to make sure that your branding also applies to your packaging. Everything that you do – from employee t-shirts and mouse pads to the gifts that you give clients – should have your brand prominently displayed for people to see.
Creating a great logo isn't something that most people are going to be able to do on their own. With the help of a professional designer, you will be able to come up with a logo that is going to be recognizable and that gives prospective customers an idea of what your business does. In addition to the logo, you should have a tagline or phrase associated with your company. You've seen and have heard these taglines all of the time in traditional advertising. It is time that you start to apply those same principles to your business. A great tagline will not only tell people more about your company, but you can use it to target prospective customers more easily.
Hire professionals who will be able to help with all aspects of your branding. It is well worth the cost and the effort involved.
DoubleDome Web Technologies is an Atlanta web design company that provides a full range of Internet Marketing services including Atlanta Web Design, Atlanta Ecommerce Website Design, Mobile Web Design, Flash Design, Atlanta Search Engine Optimization (SEO), Atlanta Email Marketing Service, Website Support, and Web Hosting. DoubleDome is a single point-of-contact for all Internet marketing services for corporate websites, Ad Agency Outsourcing, Business web design and retail e-commerce across the country. For more information about DoubleDome, please visit their website: www.doubledome.com.