When a client tells an SEO that they are going to redesign their website, generally the SEO's first thought is 'How will the redesign effect the SEO work already done?' and 'When does the redesign launch' because there is a lot of work to do beforehand to maintain a sites performance, especially if it is performing well.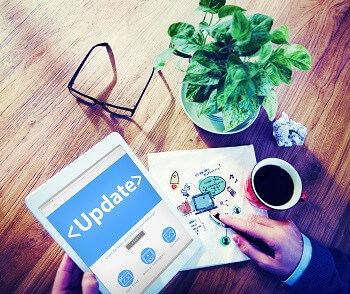 Here are six things to consider when changing a website design, so the new design doesn't affect SEO.
Existing SEO Work
Often time's clients don't consider the impact changing their website design can have on SEO. They may delete pages with quality content, change URLs without redirecting them, or make other changes that can break links or hurt rankings. This generally happens because the web designer may misunderstand how the search engines read or crawl a website, or how links and URLs hold credibility.
Existing Site Structure
Crawl your site before the web design takes place so that you can understand the sites structure, URLs and metadata so you can identify what will be changing and why. Once you know the sites structure and elements, you'll know what needs to be matched up to the new site. You can get this data by using one of the free SEO crawl tools that can be found online, like www.SEOcrawler.co.
Audit the Original Site
Before the new web design begins, or worse goes live, you need to know what search engines liked and disliked about the original web site. By understanding these basics, you can recognized any problem areas and see which areas are working well that should be retained on the new web site. You can do this by getting a website audit. DoubleDome Digital Marketing offers complimentary website audits, or you can use other free online tools.
NoIndex the Test Site
Doing this step is easy, but if not done can send a new site into a tailspin when it comes to SEO. The last thing you want the search engines to do on a test site before it becomes the main site is to index it. Any content on the test site will be indexed, and deemed duplicate when the site goes live giving it no value. So it is important to noindex the test site before you're ready for it to be crawled.
Understand the New Sites Structure
You also need to understand how your test site is structured. Using a site crawler, crawl the test site to see how it looks in comparison to your current site so you can identify the elements missing from the test site that are on the current site. You also need to identify URL's that correspond from the old site to the new site because you'll have to redirect them.
Protect Content
With the cliché 'Content is King', make sure to protect existing valuable content, and be weary of deleting any content that doesn't need to be deleted. The site may have old blog posts that don't seem relevant. However, they add to the credibility of the site. If deleted, you could lose a lot of value. Also, just because it's a new web design, doesn't mean now is the time to change the landing page content if the old site is ranking well.
These are not the only things to consider to help maintain existing SEO benefits and work from an original site when redesigning a web site. If you're looking for SEO or web design services, contact DoubleDome Digital Marketing for a complimentary consultation.