By Jim Clanin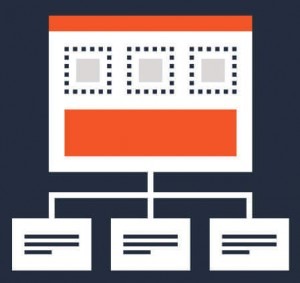 Designing effective navigation on your website is critical to success. If people cannot easily navigate on your website they will leave. It is a plain and simple fact. There are some basic web design best practices you should make sure you have before you worry about images, links or flash.
Information Architecture
Information architecture is the backbone and structure of your website. This tells how your web pages are categorized or the taxonomy of your website.
Some common taxonomy elements on a business or corporate web page are:
Home – Main Web Page Or Start Page Of A Website
About – Information About The Company
Services – Services The Company Offers
Products – The Products The Company Sells
Support – Help For Customers
Contact – Section Where Business Phone Number, Address And Email Can Be Found
Organization
Once that you have the structure of your website, the next step is organizing it. Think about how your customers would navigate through your website when organizing it. You can use storyboards and flow charts to map out exactly how you would like your site browsed. You can organize into separate directories, one directory or just link to the major pages from the main page. Just make sure it's easy for the user to follow the paths.
Usability Design
Now that you have the architecture and organization figured out, you can move onto the navigation of your site.
Here are several things you should consider when building your navigation design:
Accessibility – The navigation is the most important part of any given page on your website. Make it as accessible as possible to the user and try to avoid using special effects like Flash and Java. They might be neat to look at but will only slow down the navigation of your site.
Meaningful – Make all the links very clear to the user. Also, try to avoid using industry terms that might be foreign to visitors. Someone who has never been to your site before should be able to understand where a link will take him or her.
Understandable – If you use images for you navigation be sure there is text associated with each one.
Prevalent- The same basic navigation structure should be the same throughout your website. It should appear on every page of your site. Changes should be used in navigation only to tell location within hierarchy.
Once you have successfully implemented all three components to effective web navigation you are on your way to having a user friendly website!