By Jim Clanin
The argument is lengthy! Can it be done? Can a page rank high on search engines with a minimalist style? Many times it isn't done. There are a select few that know the secrets of a minimalist website and SEO (search engine optimization). A great minimalist website is undeniably great for business, but ranking high on search engines is also a top priority. A business needs prospects and preferably page one status to get noticed well.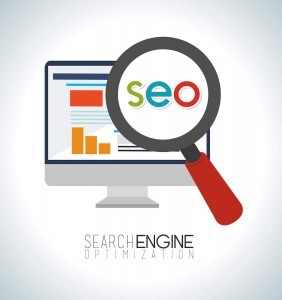 The Secret to SEO Success Uncovered in Minimalist Website Design
One of the easiest ways to incorporate SEO is to utilize the space that visitors don't notice. If you want a design with one word or a simple tag line, you are likely to have issues with ranking well. Look for areas on the page where you can add keywords and content that isn't noticed well. The bottom of the page is where you will find most SEO in a minimalist design. All content is intentional and creatively reflects the top keywords for the business's web page.
Sliders are a good way to incorporate SEO and keep the page clean looking. A few on a page should bump up your content, and they won't be too obtrusive. Too many sliders are not a good thing for ranking, so just a two or three will do it!
Incorporate Text on Other Pages
If your whole website has a minimalist design and you offer a product or service, incorporating content to the products and services you offer may be beneficial in ranking on the first page of a search engine. Even just one line of content for a product description can incorporate the proper keywords to keep your site on the map. A  web designer can help you get the minimalist feel and incorporate unique spaces so you can get the right amount of SEO on your pages.
You can have a mesmerizing minimalist design for your website and incorporate SEO in places that most wouldn't think to look. This SEO is to get you ranked well and keep people seeing your page on search engines.