By Jim Clanin
Regardless of whether your business is large or small, your website serves as an important key to your online and offline success. You must ensure that you are providing your customers with the highest quality service possible to convince them to purchase your product or service. Websites can easily go viral. After even one person views your website, their opinion can make or break your business. Ultimately, your business website serves as a vital lifeline in the Internet world. Your online presence must incorporate your business website to receive the results you desire. This is precisely why it is not only worth it, but essential, to obtain professional web design services.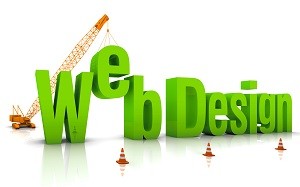 Some businesses, especially those that are small and just starting out, often question why they should invest their limited resources in professional website design rather than simply doing it on their own. Professional web design offers the emerging business as well as the established business numerous advantages. At the forefront of those advantages are experience and knowledge. While it might seem as though website design only involves graphics and color pictures, there are actually many more things that go into a successful website design. Professional web designers stay informed on the latest and emerging trends in web design and the techniques and strategies necessary for making a website as appealing as possible to customers.
Web design services do involve an investment, but in the long term investing in such services will actually allow you to improve your bottom line. It is often said that you must spend money to make money. By ensuring you have the right level of professional assistance you can take advantage of all of the benefits offered by web design without making mistakes by trying to do it on your own.
DoubleDome Web Technologies is an Atlanta web design company that provides a full range of Internet Marketing services including Professional Web Design, E-commerce Web Design, Mobile Web Design, Flash Design, Search Engine Optimization (SEO), Email Marketing Service, Website Support, and Web Hosting. DoubleDome is a single point-of-contact for all Internet marketing services for corporate websites, Ad Agency Outsourcing, Business web design and retail e-commerce across the country. For more information about DoubleDome, please visit their website: www.doubledome.com.