By Jim Clanin
Your business can't do SEO or search engine marketing without implementing a complementary social strategy. And when it comes to social media marketing, everything hangs on your content.
Search Engines are looking for fresh, relevant content, and they're getting smarter about how they separate the good from the bad. Social media is one way that search engines like Google, Bing, and Yahoo! are starting to do that.
So how can you create shareable, interesting content?
Answer common questions. Look at your blog posts, videos, and other forms of digital content as real-time FAQs. Ask your sales people what questions and comments they get over and over, and address them. Chances are good that if clients are asking these questions of your account reps, they're typing them into search fields.
Think about what your market thinks about. If you run a baby boutique, you don't just have to write about the products you offer. Think about who would be buying your products – probably mostly new parents – and write about topics they would care about and be likely to share, like baby food recipes or newborn photography ideas.
Address current issues. Put a fresh spin on a recent holiday, headline, or industry change. To use the baby boutique example above, you could create an informative video about crib safety following a national story about crib recalls.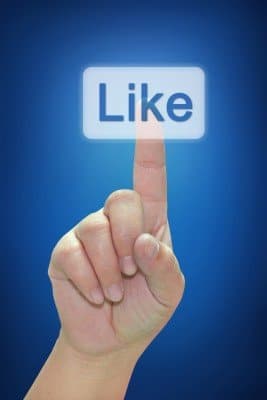 What social media cues do search engines consider?
How many followers, fans, etc. you have
How many shares, re-tweets, likes, etc. you have
Who follows you, and their reputation
Who is sharing your content, and their reputation
Who you follow, what you like
Popularity of your content
Patterns in your social interaction and engagement (natural and unnatural)
There's no room in today's search engine marketing industry to be sketchy. The bottom line is to be helpful and authentic, whether in your content or your social interaction.
Practical Ways to Maximize Your Social Impact
Plan. Create a content calendar and produce relevant content. Monitor your content and produce more of what works. Content alone is great to boost SEO.
Encourage sharing. Share your content with your followers and fans, and make sure there are social sharing buttons on every piece of content you produce so they can share, too. Monitor the results, and interact with those that interact. A simple "thanks for sharing!" does wonders.
Be relevant. No one likes getting pummeled with the "we're so great, and here's why" message. Share interesting content that people can actually use. Answer questions and comments in a timely manner.
Set up your Google authorship profile. Google is increasingly looking for ways to verify the authenticity of content and it's vital to your SEO. Here's a great article about how to do that and why it's so important.
Diversify. Don't focus on one kind of content, or one social media platform. Produce a variety of content types, from blog posts to videos to infographics. Engage with users on a variety of social media platforms, like Facebook, Twitter, Pinterest, LinkedIn, Quora… the list goes on and on.
What would you add? How can you use social media to complement your search engine marketing strategy?