By Jim Clanin
It's no surprise that search on mobile devices is a growing trend considering that over 1.8 billion people own a smartphone (according to Smart Insights). Web developers have been prioritizing creating websites that are mobile-friendly for several years now, but with Google's recent announcement about making mobile-friendliness a ranking signal, compliance is no longer optional.
Google specifically said that this change "…will have a significant impact in our search results." On April 21, 2015, Google will begin omitting search results to websites that are not mobile-friendly. They've decided to make this change so that mobile users will get higher quality search results based on the device they are using. This is definitely a move in the right direction for Google but has web developers and SEO experts calling this the Mobile SEO-Pocalypse.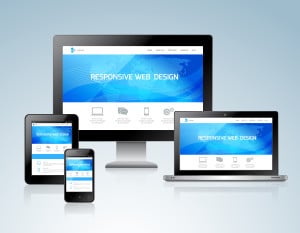 So what should you do? First, if you are a webmaster, Google suggests giving your website the Mobile-Friendly Test. This test will analyze a URL and let you know if it has a mobile-friendly design.
Secondly, you can use the Mobile Usability Report in your Google Webmaster Tools account to find out exactly what mobile usability issues your website has.
If you're not a webmaster, it's time to talk to one. Google has provided a timeline for website owners to begin making the transition to a mobile-friendly website, and the clock is ticking. Websites that are not mobile-friendly will experience a significant decline in mobile search results after April 21st.
If you'd like to find out exactly how much search traffic you could lose, you'll need to analyze your website traffic for desktop vs. mobile, and find out what your average ratio is. Since 30% of all search traffic comes from mobile, so there's no doubt you will be affected, so the question is by how much.
If you don't have an SEO Services, contact DoubleDome today. We would be happy to analyze your web activity to find out how much Google's mobile-friendly ranking factors will affect your website. And, of course, if you're ready to convert your website over to a mobile-friendly design, we're here to help! Contact us today to get the process started.